Education
Stop hiring classroom blocks to churches as a way of generating income- MP chides teachers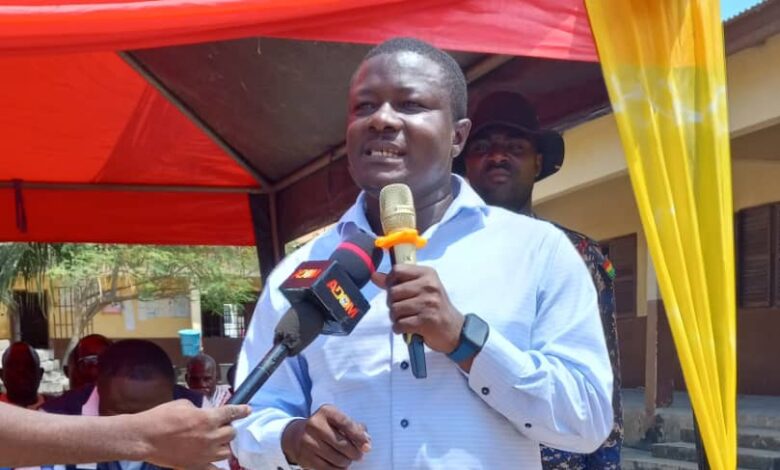 The Member of Parliament(MP) for Abura Asebu Kwamankese(AAK) constituency, Mr. Elvis Morris Donkor has chided teachers to desist from hiring classroom blocks to churches as a way of generating income for the school.
He indicated that classrooms are solely meant for teaching and learning purposes.
"Classroom blocks are not income generating ventures to generate fund for the school by using it for church services. This practice must stop as soon as possible", the Lawmaker observed.
"I personally have a problem with church services being organized in classrooms even though I am a Christian" Mr. Morris Donkor lamented.
The lawmaker gave this directive when he led a delegation to Moree Fishing Community to commission a well-furnished ultra modern 6-unit classroom block with a water closet toilet and an air condition facility for both teachers and pupils of the Moree D/A Basic School.
Mr. Morris Donkor also commissioned an ultra modern Ahoto oven in the Moree community. It is to be used in a very hygienic manner to support the fishmongers to have easy way of smoking their fish.
Mr. Morris Donkor expressed sadness about the rampant sandwinning activities in Moree which can cause destruction to people's houses in the event of tidal waves and called on perpetrators to put a stop to sandwinning.
On her part, the Headmistress of Moree D/A Basic School, Mrs Monica Amoa Mensa lauded the MP for providing the school with the new classroom block since the old classroom block was a death trap.
She said the MP has provided the school with library and called on the Ghana Education Services to as matter of urgency fill the library with books to improve reading and learning in the area.
Source: GNewsprime.com/ Asana Gordon, 2022.