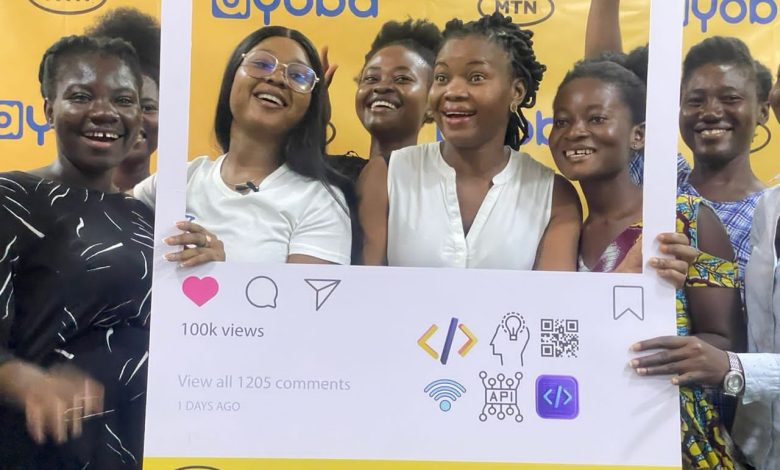 Telecommunication giant, MTN says the Ayoba platform introduced by the Company, is Africa's leading communication platform, which recognizes the many languages and cultures across the African continent.
" Ayoba connects people on a value basis and leverages an African Identity".
"It is free to use, secure and has free access in a variety of languages across diverse categories ranging from news, sports, fashion, music, education to entertainment among others".
MTN has thus urged players in the technology sector to make good use of the Ayoba experience to promote their businesses.
At the launch of MTN Ayoba MoMo Accelerator 2022 Roadshow in Takoradi, the Supervisory Contractor, in charge of Digital services, Estelle Wellington, on behalf of the Chief Digital Officer for MTN, maintains that MTN Ayoba MoMo Accelerator aims to push local businesses to leverage on ayoba as a platform for growth.
"The main objective of Ayoba Channels is to serve hyper-localized content. We are looking for content providers to further enhance our offering by onboarding partners that entertain, uplift and empower our users".
"We currently have 150 live channels in categories ranging from Sports, News, Music & Arts, Health & Fitness, Careers, Education, Fashion & Beauty and Entertainment", Estelle Wellington added.
The engagement with the tech hubs however focused on the platform strategy of MTN and the need to build a relationship with the technological community beyond the accelerator challenge.
Participants of the Takoradi engagement thanked MTN Ayoba for the enormous insight.
The MTN Ayoba MoMo Accelerator 2022 Roadshow which begun on 22nd November is expected to end on 30th December, 2022.
Source: Gnewsprime.com