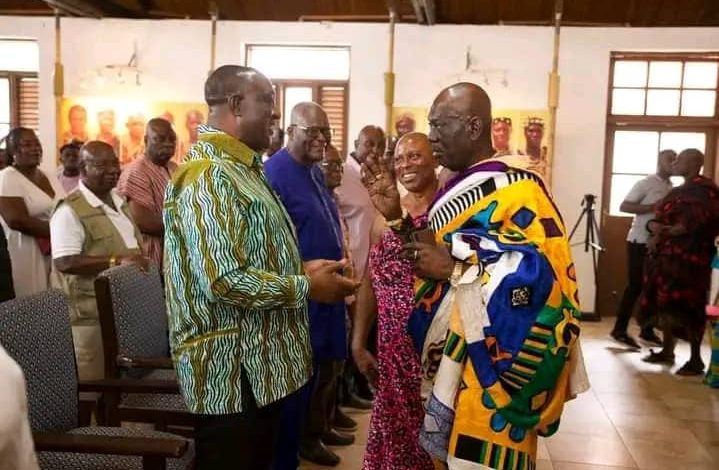 The Former Trade and Industry Minister, Mr. Allan Kojo Kyerematen has assured authorities of the Oguaa Traditional Area that the next New Patriotic Party (NPP) government under his leadership would make unemployment issues a priority.
Mr. Kojo Kyerematen, who is one of the NPP flagbearer aspirants dropped this, when he paid a courtesy call on the chiefs of Oguaa Traditional Area with his campaign team to officially announce his bid to contest the NPP presidential race.
He therefore appealed to the chiefs and delegates of the NPP to support his bid to transform the country as the next president of  Ghana.
Mr. Kojo Kyerematen again called  on the chiefs to use their power to convince delegates to vote for him to enable him achieve his aim of creating jobs for the people.
On his part, a campaign team member for Mr. Kojo Kyerematen and a former Member of Parliament(MP) for the Adentan constituency, Mr. Yaw Buabeng Asamoah described Mr. Kojo Kyerematen as "a man, whose professional life has been to developing opportunities for people in the private sector and Ghanaians in general".
"The message remains the same, the party wants somebody who can transform this Economy to benefit the youth of this country", Mr. Buabeng Asamoah stated.
Source: Gnewsprime.com