Business
General news
Young professionals must be innovative to start their businesses- Ellen Addo
Story: Hajia Asana Gordon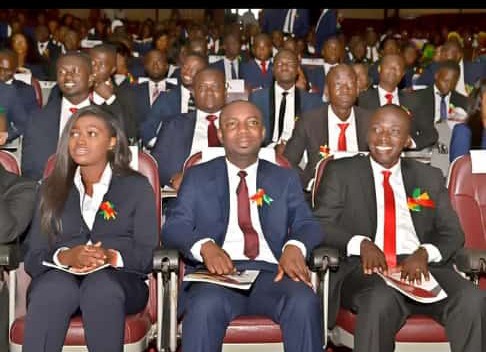 A Council Member of the Institute of Chartered Accountants Ghana (ICAG), Mrs. Ellen Abena Addo has charged young people in the country to stop looking for white collar jobs.
"Young professionals must be innovative enough to start their own businesses as they marry their knowledge and skills with the needs of the world instead of looking for the traditional or already well organized "white collar" jobs which are increasingly becoming difficult to find", she disclosed.
According to her, "the commitment of being professional on all aspects of our lives will allow us to contribute to the sustainable growth of businesses and organizations".
Mrs. Abena Addo made these known during the Accountants Conference which coincided with the 10th anniversary of the ICAG Cape Coast District Society.
It was held on the theme "Promoting professionalism in accountancy, building partnerships for sustainability, and expanding our networks for nation building".
"The world is changing at a super fast pace, while new and emerging technologies are creating jobs which did not exist a decade ago. With the advent of AI tools, we know the game changer is here. Technology has enhanced the job landscape with newer, better and brilliant job opportunities and replaced obsolete ones and to a certain extent impacted greatly on the career of all professionals with accounting not being an exception", Mrs. Abena Addo stressed.
She revealed that ten years of hard work, resilience and a shared dedication to professionalism and excellence, the Institute of Chartered Accountants had played a pivotal role in upholding the highest standards of accountancy, fostering strong partnerships for sustainable growth, and expanding their networks for the betterment of our nation.
"Building partnerships is equally vital. In a world where collaboration is key, our society's ability to forge strong partnerships with industry, government, and other stakeholders is crucial to our collective success. Together, we can create a more robust and resilient financial ecosystem that supports the nation's aspirations", she maintained.
"Let us strive for excellence while embracing Technology, foster sustainable partnerships, and expand our networks, all in the name of nation building" Mrs. Abena Addo stated.
Gnewsprime.com