General news
Politics
Breaking! NPP Chairman involves in gory accident after campaigning in Assin North
Story: Kwame Owusu Asante Shadrack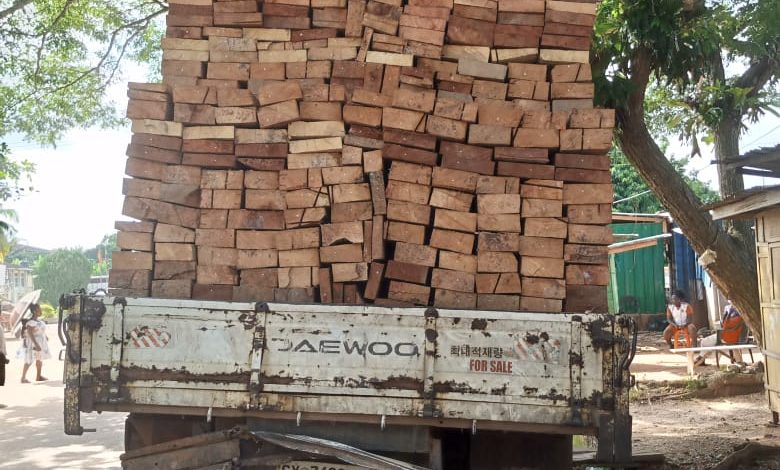 Information gathered by Angel News' Shadrack Owusu Asante indicates that the Bono East Regional Chairman of the New Patriotic Party, Ibrahim Baba Bukhari is in critical condition, following a ghastly accident at Akomfode in the Assin North District on Monday, 12th June,  2023.
It is gathered that Mr. Bukhari was returning from a campaign trip at Assin Ninkyiso in the Assin North constituency and was heading towards Assin Fosu direction.
The motorbike he was travelling on ran into a Kia Truck with Registration number GX-3489-14 which was being escorted by the Assin Fosu based Forestry Commission.
Eyewitness report suggests the victim was speeding whilst overtaking the KIA and thus resulted in an accident.
He was rushed to a local CHPS compound for first aid and was later referred to St. Francis Xavier Hospital in Assin Fosu.
Military aircraft was called on Tuesday to transport the victim to the Korle-bu Teaching Hospital in Accra for further treatment, following a referral by the doctors at St. Francis Xavier Hospital in Assin Fosu due to the severity of the injury.
Meanwhile, the party hierarchy has remained tight lipped about the incident when Angel News attempted to seek confirmation from them.
However, sources revealed the complaint filed by the NPP Executive at the police station "suggests the vehicle which belongs to the forestry commission rather, allegedly hit the chairman's motorbike while chasing a suspected vehicle carrying wood".
The Assin Fosu Forestry Manager, Nana Kwabena Agyapong, when contacted, denied the claim that the commission's vehicle rather hit the motorbike.
He was confident that a thorough investigation launched by the police into the matter will definitely establish the fact of the matter.
Gnewsprime.com