Business
MTN to Invest $1 Billion in Digital Infrastructure- CEO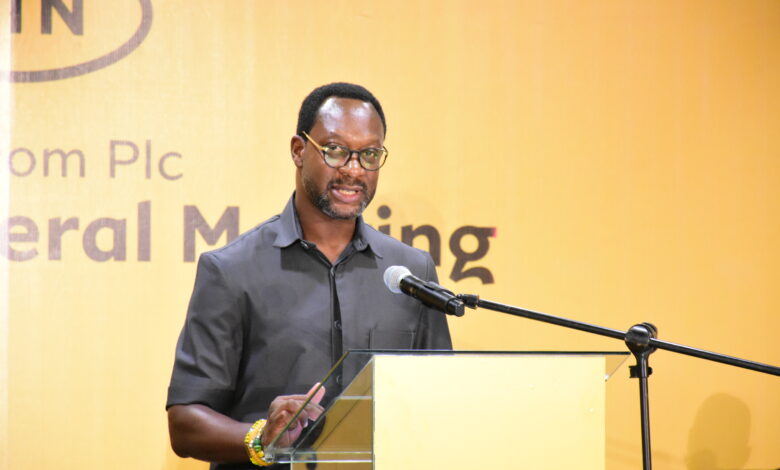 The Chief Executive Officer of MTN Ghana, Selorm Adadevoh, has stated that "MTN is positioned to lead digital solutions for Africa's progress".
Mr Adadevoh reiterated MTN's commitment to deepening digital and financial inclusion as part of its Ambition 2025 strategic vision.
This was contained in a press release copied to Gnewsprime.com, after the Company's 2022 Media and Stakeholder Forum held on Monday June 20, 2022, in Accra.
The CEO of MTN disclosed that the company was on track to invest one Billion dollars in digital infrastructure by 2025.
Mr. Adadevoh said "the core of MTN's strategy is to leverage technology to build and enrich lives", hence, the Company promoting mobile advertising and Ayoba platform, which till date has over 10 million users in Africa with 20% users from Ghana.
He revealed that Ayoba currently has 15 micro-apps with majority built by local developers. "This is aimed at boosting local content".
The CEO assured customers that MTN was committed to improving customer experience and bringing services closer to the doorsteps of consumers.
Consequently, he said, MTN had established 306 touchpoints across the country in collaboration with local partners within communities through the Lite Retail Scheme. "The scheme will continue to roll out more touchpoints".
The MTN Media and Stakeholder Forum is an annual event held by the company to engage key stakeholders on the operations of the company. The theme for this year's forum was "Building platforms to deliver a Brighter future for Ghana and beyond." Various stakeholders and partners including representatives from government agencies, Telecoms Chamber and the media commended MTN for consistently fostering strong relations with its stakeholder community and making them a part of the MTN brand.
Source: GNewsprime.com