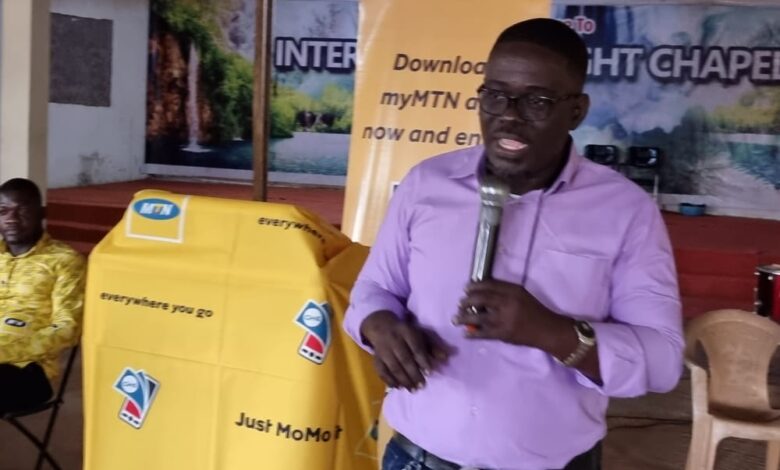 The South West Network Group Manager for MTN, Teddy Hayford Acquah has disclosed that the company is ready to operate a 5G technology and as such has started preparation towards the higher level technology.
"We have selected twenty sites this year to make them ready for the 5G technology. We don't have the license yet but MTN authorities envision the company will soon get a license, hence, the preparation", Teddy Hayford Acquah maintained.
"The latest technology is 5G. Due to the speed of the 5G technology as compared to the 4G, you are able to connect all your home appliances such as washing machine, lighting system, microwave and fridge among others and control them wherever you may be. We are preparing the network to make it ready for the 5G".
The South West Network Group Manager for MTN made the disclosure at a community forum in Agona Swedru in the Central Region of Ghana.
The forum was to educate customers on the activities of MTN and receive feedback on the company's operations.
Teddy Acquah mentioned fiber cuts as one of the challenges confronting MTN and indicated that fiber cut is the main cause of intermittent network problems. " So you'll see that suddenly, your network is off. This is due to fiber cuts".
He attributed most of the fiber cuts to the activities of building developers, fuel station operators, wash bay operators and road contractors and hinted of stakeholders engagements on the issue to help halt the manace.
" They see our cables in the cause of construction but due to the fact that these cables are harmless, they ignore and cut them with their excavator machines. When they cut the cables, all the calls that run on those fiber cables will break, then we blame MTN for network problems".
Teddy Acquah therefore called on all stakeholders including community members to support MTN in a bid to protect the company's fibre-optic cables to ensure uninterrupted network access.
The South West Regional Senior Manager for MTN, Prince Owusu Nyarko underscored the importance of the ongoing sim registration exercise and urged all to endeavor to register their sim before the deadline.
Source: Gnewsprime.com/GEORGINA APPIAH, 2022.