General news
Tension Mounts in Adansi Praso; As Youth Clash with Chiefs, Five Persons Injured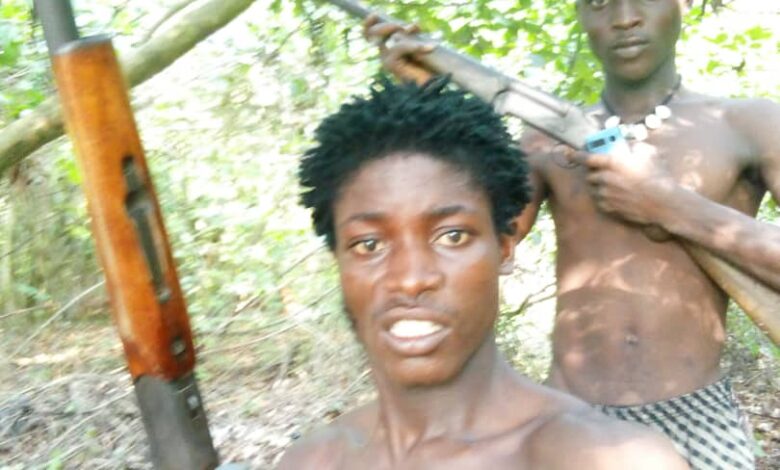 Four persons are currently on admission at the Assin Praso Presbyterian Hospital and one at the Okomfo Anokye Teaching Hospital in Kumasi, following an attack by suspected fraudsters in Adansi Praso in the Adansi South District of the Ashanti Region.
The attack follows a confrontation between some young men in Adansi Praso suspected to be fraudsters in the area and chiefs, over the establishment of a watchdog committee to patrol Adansi Praso in order to clamp down unscrupulous activities in the area.
As a result of the scuffle that ensued, machete wounds were inflicted on a number of members of the watchdog committee, resulting in some being hospitalized and the chiefs running for their lives.
Narrating the incident to GNewsprime.com, the 'Kyidomhene' of the area, Nana Okofo Tabi 'I' revealed that the increasing fraudulent activities amongst the youth of the area necessitated the formation of the watchdog committee  to restore peace.
"But the suspected fraudsters  numbering about 20 who thought their activities were being hampered due to the vigilance of the committee  begun to attack them with weapons".
"Chiefs and elders have been chased into the bush whilst market women are raped. They can't go about their activities because they fear they may be attacked" the chief disclosed.
Nana Okofo Tabi further stated that "the saddest aspect is that three and five acres of rice and cocoa farm respectively which belong to one of the volunteers have been weeded out by the attackers".
The Adontenehene of the area, Nana Otuo Acheampong described the situation as outrageous and called for the establishment of a police station in the town to curtail the criminal activities in the area.
Source: GNewsprime.com/Kwame Owusu Asante Shadrack, Rich Fm, Assin Fosu, 2022.