General news
Planting for Food and Jobs Phase II: Agric Minister assures of success
Story: Hajia Asana Gordon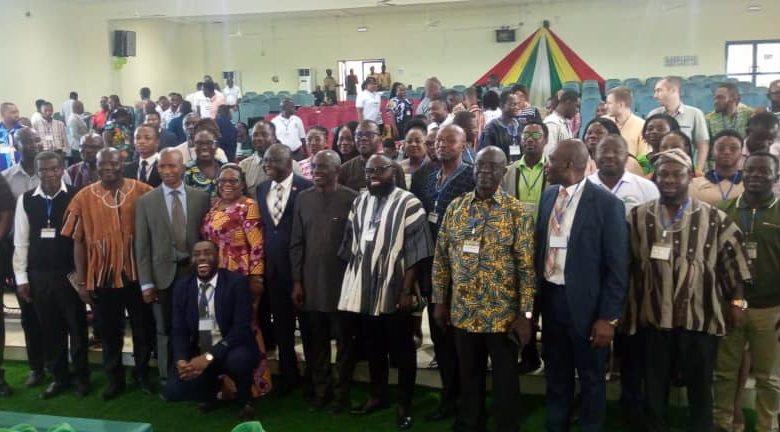 The Deputy Minister for Food and Agriculture, Mr. Yaw Frimpong Addo says he is confident that a successful implementation of the Planting for Food and Jobs Phase II will accelerate the development of Ghana's Agriculture.
"The complexity of food systems requires a more holistic and coordinated approach", he indicated.
According to him, "the Planting for Food and Jobs Phase II has been developed as a bold, ingenious and comprehensive strategy to directly confront the obstacles along our path to food security".
"Let us come together and work tirelessly to build sustainable food systems to transform the lives of our people and lay the foundation for a brighter, healthier and more prosperous future for Ghana" Mr. Frimpong Addo stated.
The Deputy Minister was speaking at the 6th annual conference of Ghana Association of Agricultural Economists (GAAE) 2023 held in Cape Coast.
It was aimed at addressing the key challenges facing Ghana's agricultural development.
The conference was held on the theme "Sustainable Food Systems for National Development".
The Minister stated that it was evident that the current food systems did not adequately prioritize safety, fairness, sustainability and health, thus requiring a significant transformation.
On his part, the President of the Ghana Association of Agricultural Economists, Prof Daniel Bruce Sarpong said it was imperative to explore innovative pathways toward sustainable food systems, national development as well as youth employment through entrepreneurship especially in Africa.
He expressed worry that the youth population was expanding rapidly and Africa was grappling with the task of creating sustainable jobs for the youth.
He explained that sustainable agricultural innovation and entrepreneurship offer a way to enhance livelihoods and improve living conditions especially in rural areas where agriculture played a crucial role.