General news
Okada riders demonstrate over missing colleague
Story: Ohene Nana Kwame Essel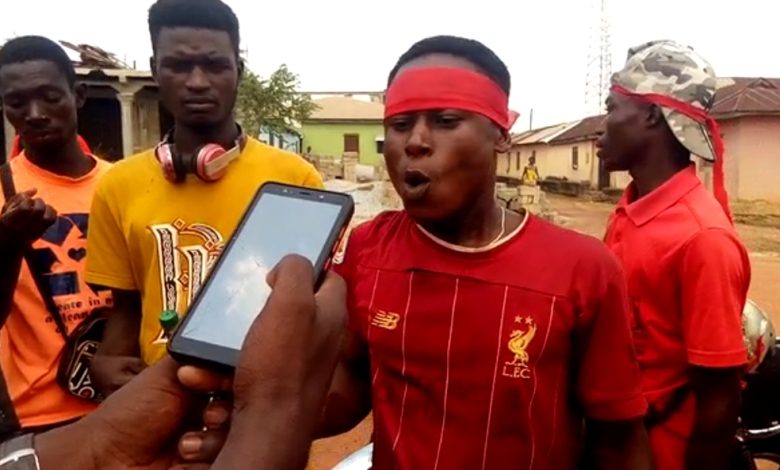 A number of Okada Riders at Assin Manso in the Assin South District of the Central Region have staged a wild protest demanding the whereabouts of their missing colleague.
Emmanuel Kwaku Amoah, 16, locally known as Vission, recently completed Junior High School and engaged in the Okada riding business,  while waiting for his results.
He got missing on Monday 23rd January, 2023, after he received a call to pick up a passenger from one of the villages.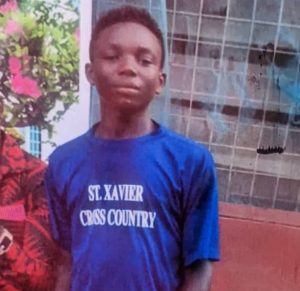 Amoah's mysterious disappearance  sparked protest amongst the okada riders in the area in a quest to know what exactly happened to their colleague.
The Chairman of the Okada Riders Union, Mr. Alex Gbli said "although this is the first time a motor rider has disappeared in such circumstance, members of the Union are gripped with fear as they don't know who will be the next target".
Protesters were clad in red headbands and armbands, while chanting war songs to register their displeasure.
They said as a result of the incident, they had reduced their working hours and that was affecting their livelihood.
However, the angry riders and some of the relatives of the missing boy besieged Assin Anyinabrim Police Station to demand the release of a suspect who had coincidentally been arrested.
According to agitators, the suspect, whose name was only given as Kofi was arrested for allegedly murdering a yet-to-be-identified person.
"We believe he knows the whereabouts of our brother and colleague because the missing boy's motorcycle was found on his veranda with the number plates and other parts of the motor removed", stated the complainants.
"It is a clear indication that he is aware of the boy's whereabouts which is why we are demanding his release", they furiously said.
Assin South District Police Command, however, calmed the protesters down and assured them of their commitment to investigating the matter thoroughly to ensure the boy is found whether dead or alive.
Source: Gnewsprime.com