General news
Health
Change your toothbrush every three months to avoid infections – Dentist advises
Story: Kwame Owusu Asante Shadrack/Rich Fm/Assin Fosu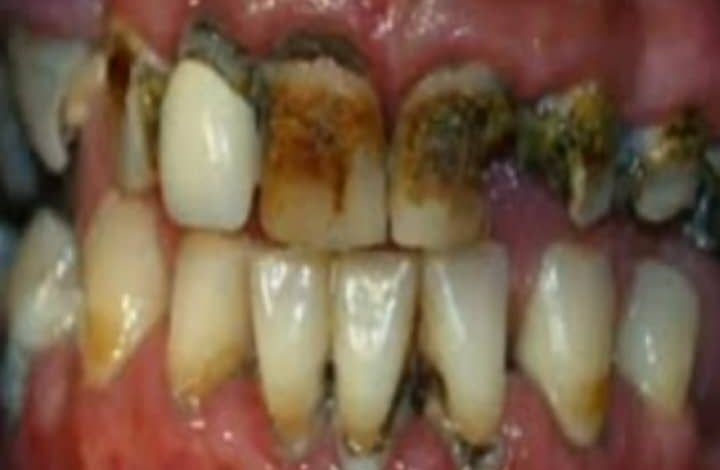 The Physician Assistant of the Dental Unit at St. Francis Xavier Hospital Mad. Esther Agbesi has advised Ghanaians to as a matter of urgency pay attention to their toothbrush and change it every three months in order to protect their teeth from infections and other related disease.
She added that "it is prudent to throw away your toothbrush when it falls during brushing since it may contract infectious diseases".
She made this comment in an interview with Kwame Owusu Asante Shadrack after the commissioning of the Refurbished Dental Unit at St. Francis Hospital by the Rotary Club of Canada.
She revealed that the dental unit had only one chair and lacked the required equipment the work, which sometimes compelled them to refer patients to Kumasi and cape Coast for treatment.
But with support from Rotary club of Canada, the facility can now boast of the neccessary equipment  to ensure work is done effectively.
An American Dentist who worked for St. Francis Hospital years ago, Dr. Noel W. Johnson who led the refurbishment of the St. Francis Xavier Hospital Dental Unit said he was worried to see people queuing for treatment due to inadequate machines and that motivated him to solicit funds from America to support the dental unit.
Meanwhile, Very Rev Father Stephen Amoah-Gyasi, Director of Socioeconomic Development for the Catholic Archdiocese of Cape Coast, who led the delegation said currently the best place to seek dental treatment is St. Francis Hospital. He entreated everyone to voluntarily go for check-ups to ensure total healthcare.
Source: Gnewsprime.com