General news
Stop using Zongo Youths for electoral violence- Chief Imam to Politicians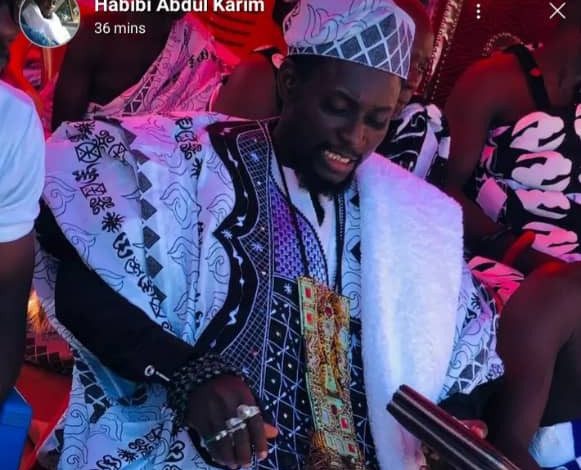 The newly installed Chief Imam of Kwaprow Zongo Community in Cape Coast, Sarikin Abdul Karim Dawuda has appealed to the leadership of political parties to not engage young people in the Zongo communities for electoral violence.
He subsequently cautioned the youth in the Zongo communities to not allow themselves for politicians to use them for their personal gains.
"Young people in the Zongos should not allow themselves to be used by any politician to cause trouble and be dumped later" he charged.
His call follows the identification of most Zongo communities as Flashpoints during every election year.
Sarikin Abdul Karim Dawuda thus made the call towards the 2024 general elections and urged the Zongo Youths to be cautious against any act that would attract violence.
The Sarkin Zongo made the statement when the people and Chief of Kwaprow Community, Nana Kweasi Meansah III officially outdoored him before the Cape Coast Metropolitan Chief Imams.
Sarikin Karim Dawuda who doubles as a former Security guard of the University of Cape Coast again called on Zongo Youths to shun any offer by politicians to cause mayhem during any political activity.
He therefore called for an end to the politicisation of chieftancy in the zongo communities to ensure development, since Zongo communities need massive development.
Sarikin Karim Dawuda appealed to the young people in the Zongo Communities to embrace education and learn hard to achieve their aims.
He expressed sadness about some Muslim parents especially women who spend more on expensive dresses than their children's education.
Source: Gnewsprime.com/Asana Gordon, 2022.