General news
The Party that wins Central Region forms the next government-NPP
Story: Hajia Asana Gordon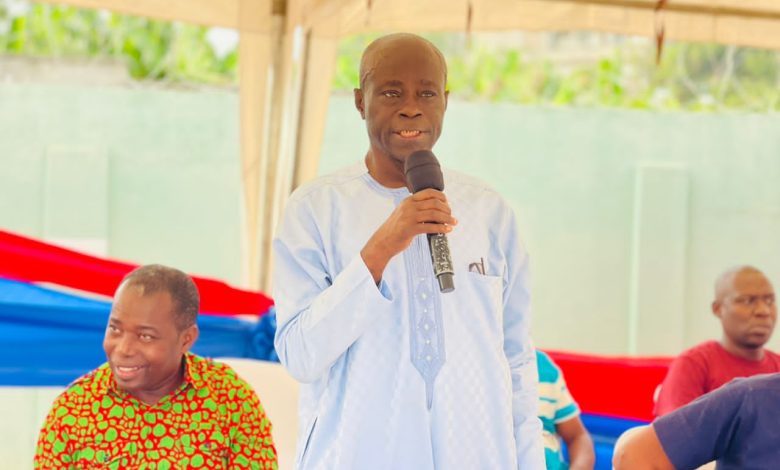 The Central Regional Secretary of the New Patriotic Party(NPP),  Richard Takyi Mensah has acknowledged that "the Central Region of Ghana is a swing Region and that the political party that wins the region forms the next government".
As such, he has announced that "the NPP has the experience to run the next political campaign to win the region again to retain the party in government".
He has thus stated the intentions of the Party to make Central Region a stronghold for the NPP.
"We know Central Region decides elections and it is a battle field because the party that wins the region forms the next government", he stressed.
"We have it at the back of our mind that Central Region is going to be a battle ground and we are poised to win the region once again. We strongly believe that with the help of God and with the media as well as support from the good people of the Central Region including traditional authorities, we are going to clinch another victory for the NPP come 2024", Mr. Takyi Mensah hinted.
He made the statement during a press soiree, organized by the Central Region NPP executives led by Chairman Robert Kutin in Cape Coast.
According to the Regional Secretary of NPP, "the Central Region has got its share of the national cake under President Nana Addo Dankwa Akufo-Addo, despite the global economic crisis".
"We all know that there is global economic crunch and we are all feeling the pinch but it's gratifying to note that President Nana Addo is doing all he can to put the economy back on track", Mr. Takyi Mensah lamented.
On his part, the Central Regional Chairman of the governing NPP, Mr. Kutin Junior commended the media within the region for their hardwork towards the party's victory in both the 2016 and 2020 general elections.
He appealed to the media in the  Region and the country at large to report accurately on the NPP government's efforts to improve on the economic situation and to bring hope to the Ghanaian populace.
Source: Gnewsprime.com