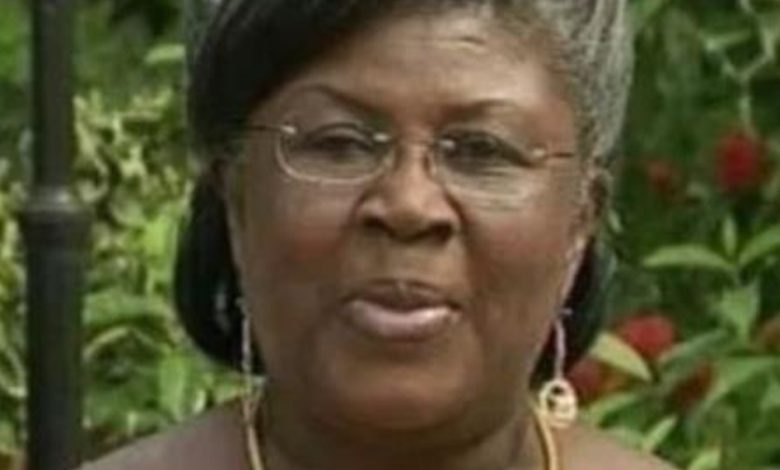 Former First Lady, Theresa Kufuor, has died at age 87.
Sources close to the family indicate that the wife of former President John Agyekum Kufuor passed away at home on Sunday, October 1.
An official announcement of the sad event is expected to be made on Monday, October 2.
Mrs Kufuor held the position of Ghana's First Lady from January 7, 2001, to January 6, 2009.
Her tenure began when her husband, John Agyekum Kufuor, assumed the presidency, succeeding Jerry John Rawlings.
During her time as First Lady, she established the Mother to Child Community Development Foundation, which aimed to promote the healthy development of children and prevent the transmission of diseases from mothers to their offspring.
Theresa married John Kufuor when he was at age 23 after they met at a Republic Day Anniversary Dance in London in 1961.
They got married in 1962. She has five children with John Kufuor.
A Life of Dedication
Theresa Kufuor, born on May 25, 1934, in Kumasi, Ghana, led a life marked by unwavering dedication to her country and its citizens.
She was not only the First Lady of Ghana from 2001 to 2009 but also a respected figure in her own right. Throughout her years in public service, she championed various social causes, particularly in the fields of healthcare, women's empowerment, and education.
Healthcare Advocacy
One of the most enduring legacies of Mrs. Kufuor's life was her commitment to improving healthcare in Ghana. She played a pivotal role in initiatives aimed at enhancing healthcare services, particularly in the areas of maternal and child health. Her efforts led to significant advancements in access to healthcare and a reduction in maternal and child mortality rates in the country.
Women's Empowerment
Mrs. Theresa Kufuor was a staunch advocate for women's rights and empowerment. She championed programs and policies aimed at advancing the status of women in Ghanaian society. Her work inspired countless women to pursue education, career opportunities, and leadership roles, fostering gender equality and women's participation in the nation's development.
Education Initiatives
Education held a special place in her heart, and she worked tirelessly to promote educational opportunities for all Ghanaians, regardless of their background. Her efforts included promoting girl-child education and advocating for initiatives that expanded access to quality education across the country.
A Nation in Mourning
As news of Mrs. Kufuor's passing spread across Ghana, the nation came together to mourn the loss of a remarkable woman who had touched the lives of many. Condolences and tributes poured in from political leaders, public figures, and ordinary citizens, all acknowledging the profound impact she had on Ghanaian society.
The passing of Mrs. Theresa Kufuor is a poignant moment in Ghana's history, marking the end of an era. Her tireless efforts to improve the lives of her fellow citizens, particularly the most vulnerable, serve as a testament to the enduring power of service and compassion. As Ghana mourns the loss of a beloved figure, it also celebrates the indomitable spirit of a woman whose legacy will continue to shine brightly in the hearts and minds of the Ghanaian people.
Joyonline.com