General news
Chieftaincy Dispute retards Development- Wurakese Chief
Story: Kwame Owusu Asante Shadrack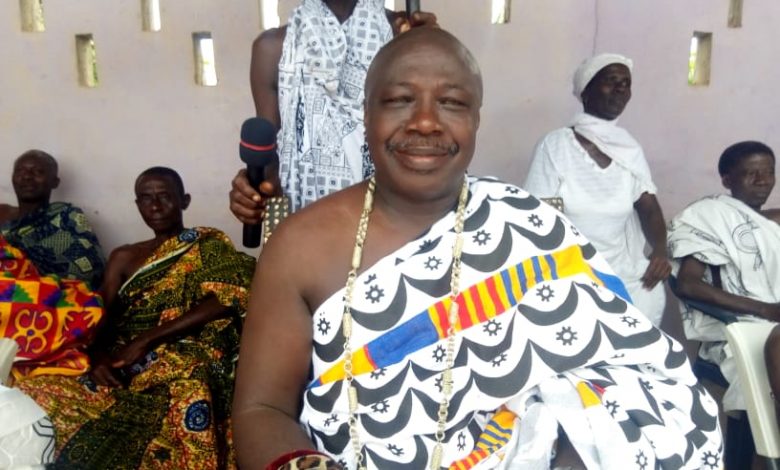 The Chief of Assin Wurakese in the Assin Fosu Municipality of the Central Region, Nana Dankwah Ameyaw II has attributed the social and economic challenges of the area to the protracted chieftaincy dispute that lingered on for a decade.
According to him, 450 acres of land leased to COCOBOD for cocoa plantation and research was left to rot due to the dispute which in the long run did not only affect the community but also the government's exportation of cocoa for foreign exchange.
Nana Dankwa Ameyaw reiterated that development and economic progression could only be achieved in an environment where peace, love, and political stability existed.
He, therefore, entreated his fellow chiefs to ensure peaceful coexistence to enhance the development of their respective areas since the dispute has finally been settled.
The Chief of Assin Wurakese made the statement when addressing a number of residents after the Central Regional House of Chiefs ruled in his favour over a long-standing chieftaincy dispute in Assin Wurakese.
Meanwhile, Bretuo Abusuapanin of Assin Wurakese, Akwasi Appiah-Agyei appealed to investors to invest in the community, as vast land has been designated for business purposes.
The residents, speaking with Rich Fm and Angel FM/TV Reporter Kwame Owusu Asante Shadrack also expressed joy over the restoration of peace and tranquility in the area and also called for jobs to sustain their lives.
Source: Gnewsprime.com
Thanks for reading.
Please, if you find the story interesting, do share for others to benefit.
Let's hear from you on ginapps33@gmail.com
You can as well leave a Comment at the comment section.