General news
Unemployed Graduates Association should channel their energies into TVET- Nana Obokese
Story: Asana Gordon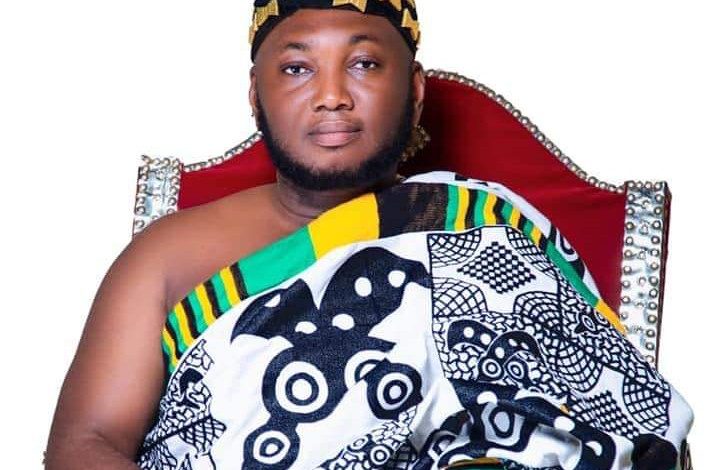 The Apagyahen of Asebu Traditional Area, Nana Obokese Ampah has called on leaders of the  Unemployed Graduates Association to as matter of urgency collapse the association and channel their energies into Technical and Vocational Education Training (TVET) to transform the country's economic fortunes.
Nana Ampah who doubles as the serial entrepreneur at best and has interests in Agro and Food processing business identified TVET as an economic game-changer in Ghana's quest for development.
Nana Ampah who was speaking to the media, charged the Unemployed Graduates Association to rather encourage their members to be creative and offer employment opportunities for the teeming unemployed youth with no degrees to benefit.
"Degree is good but it should rather lead you to be creative so if you have a degree and looking for a job, you are wasting your time. I will rather encourage you( Unemployed Graduates) to look within yourselves to see what you can do for yourself, since many successful people with enterprise and industry experience do not even have degrees",  Nana Ampah observed.
Nana Ampah who doubles as the Project Coordinator for the African Diaspora Development Institute (ADDI) charged the general public to stop relying heavily on politicians and government for job creation.
"We cannot develop a true democracy economy when all our eyes are on the government" he lamented.
Nana Ampah who is also the Regent of Moree in the Central Region again appealed to traditional authorities to not sit down and be waiting for the government to construct factories in their localities before they could offer their people jobs but rather explore the talents of their subjects and maximize it.
"We have come to believe in the political leaders so much. In the olden days,  you will see chiefs in their communities taking leadership roles and creating jobs locally but we are not doing that now, we are all waiting for the central government", Nana Ampah stated.
Source: Gnewsprime.com