General news
Breaking! Over 200 Houses Collapse, Thousands Displaced.. As Flood waters Sweep Parts of KEEA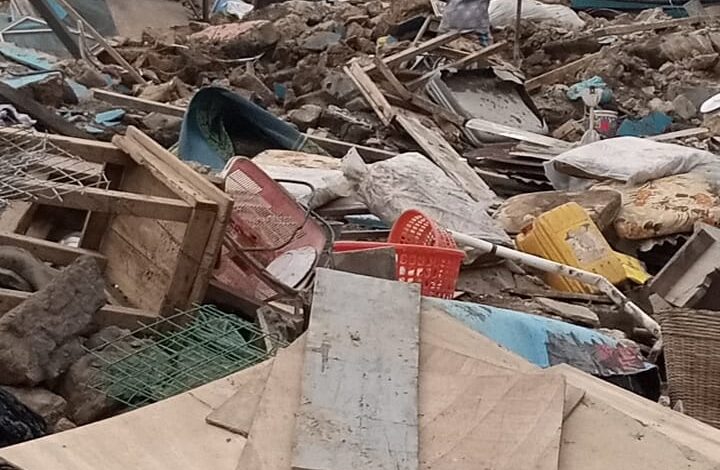 Over 200 houses in parts of Komenda Edina Eguafo Abrem Municipality of the Central Region of Ghana, that were affected by flood waters Saturday and Sunday, 18th and 19th June, 2022, respectively have been collapsed.
A number of the houses were mud made and were destroyed as soon as they submerged, displacing over a thousand people in the affected communities.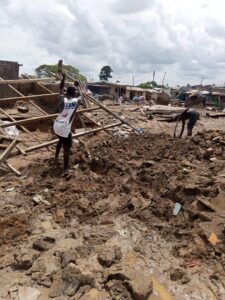 The communities included Abee, Ntranoa, Simiw, Amissano, Nkontrodo and Abina among other communities.
GNewsprime.com gathered that the Kakum River in Cape Coast which passes through two rivers in the area, namely; Sweet River and Nkontro overflowed its banks as a result of recent rains.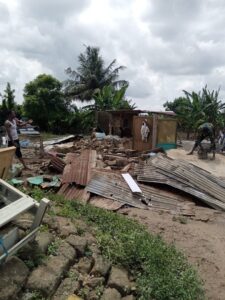 It entered the communities, evacuated people and destroyed properties worth millions of Ghana Cedis.
Almost all the affected people including the aged and children have been rendered homeless and a number of them seeking shelter in a community Center.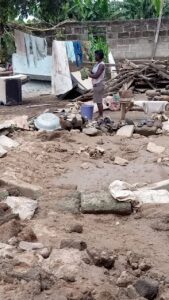 Further, the road linking Ankaful and Elmina has also been rendered unmotorable as a result of the flood.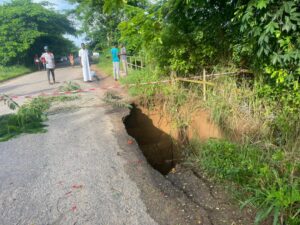 The affected residents have however appealed to the government, benevolent organizations and individuals to come to their aid.
Meanwhile, the Department of Urban Roads has announced the closure of the Ankaful road "due to damage to the bridge at the Amisano section of the road caused by flood waters".
In a statement, the department indicated that "we would like to urge the general public to use alternative routes such as the Accra- Cape Coast ( N1) and Pedu- Kakum ( R82) roads. We are working around the clock to complete repair works to fix the problem".
Parts of Cape Coast North were also not spared the flood as Esuekyir and surrounding communities also had their share.
The evacuated residents told GNewsprime.com that "the flood water is moving from Jukwa towards Cape Coast North" and called on authorities to pay attention to their plight.
Source: GNewsprime.com/GEORGINA APPIAH, 2022.