General news
Stop patronizing 'Information Centre' drugs – Aged cautioned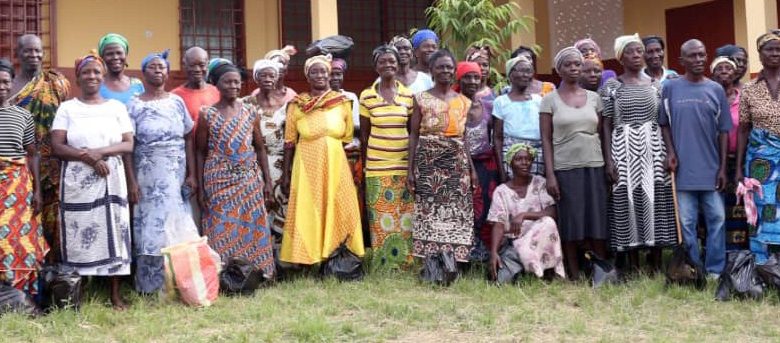 "I am not saying all drugs sold at the information centres are not good; some are good and approved by the appropriate regulatory bodies, but what I'm trying to say is that at your stage, if you follow their sweet convincing advertisement, you would end up using all your monies buying their products because all the health challenges they mention are exactly what every person in your age group experiences so please go to the hospital whenever you feel any pains or challenges in your body", a health practitioner advised a group of aged at Anomabo in the Central Region of Ghana.
According to Miss Mabel Dontwi, who works with Kormantse clinic in the Mfantseman municipality of the Central Region, most of the health related challenges the aged experience are as a result of bad eating habit hence the advice to always seek proper medical care at health facilities.
"At your stage, there are certain types of food that are not good for you so most of the health challenges you go through are as a result of poor diet and the time you eat some food so when you come to the hospital, we'll measure your temperature and weight and then have friendly discussions with you to know your challenge. Sometimes after knowing your challenge we'll just ask you to have enough sleep without administering any medicine. We'll also help you to desist from eating certain foods, that's why I'm saying you should feel free to come to us anytime because you will end up wasting the small money you have on drugs from the information centres and still the problems will persist", Miss Dontwi explained.
She gave the advice when Adwowa Gyaaba Foundation, a Non-Governmental Organization (NGO) donated food items to the aged at Buranamoa, a suburb of Anomabo.
The health practitioner urged them not to think too much, as that could lead to high blood pressure (BP). "We understand your conditions; it is uncomfortable that you can't do the things you used to do sometime past, it's worrying but you should know that it's natural so don't be thinking about it else, you'll bring upon yourself another problem".
She finally charged them to eat a lot of vegetables and fruits and desist from eating oily foods and also eat their supper on time.
In an address delivered on behalf of the president and CEO of the Foundation, Mr Francis Ogoe, who currently resides in the United States of America, the Foundation's director of operations, Mr Isaac Kweku Quainoo, said the foundation had been in existence for years with the sole aim of facilitating health programmes and donating food stuffs to the aged in honour of his late mother, Mame Adwowa Gyaaba, who could not live to enjoy the fruits of her labour.
"The mother, Mame Gyaaba, died when he, Francis Ogoe, was in his final year at the Enchi Teachers' Training College so she could not enjoy anything from his son upon all her toil, hence the formation of this foundation so that even in her absence, he could offer some form of help to you in her honour", Mr Quainoo explained.
Communities that benefited from the offer dubbed: "time with the aged", included Edzimbɔr, Nsaadze, Nyame Bɛkyerɛ and Afaafa, all suburbs of Anomabo and each beneficiary was given a sack of rice, cooking oil and strips of tomato paste.
Maame Efua Arko, a beneficiary, described the gesture as a timely intervention and thanked the foundation on behalf of all beneficiaries.
Source: gnewsprime.com// Kojo Ata Kakrah Abrowah(KAKA) anthonyabrowah@gmail.com