General news
Encourage more women to succeed in surveying profession – Expert
Story: Asana Gordon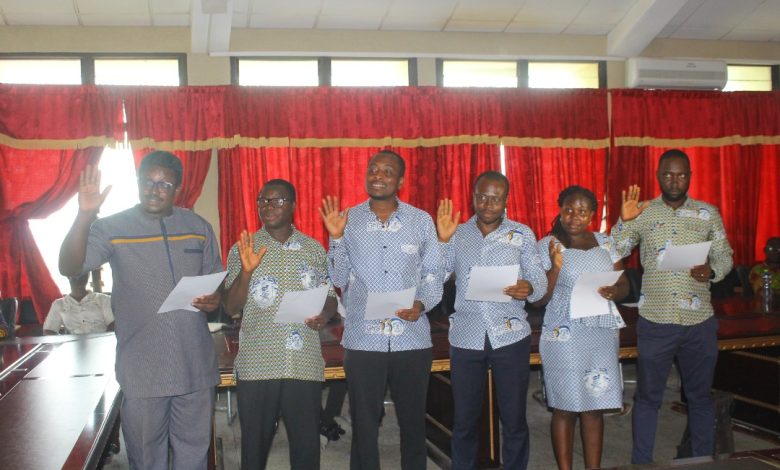 Quantity Surveyor and Project Manager at Architectural and Engineering Services Limited, Surveyor Isaac Agyei Mensah has appealed to the general public especially stakeholders in the surveying industry to encourage more women to practice their profession after school.
He expressed worry about the fact that few female Quantity Surveying graduates practice the profession.
"Encourage women that after completing the Ghana Institution of Surveyors(GHIS) they should not listen to what people say, such as  the profession is difficult and it's time consuming because the beginning of everything is difficult but they could practice it without much effort" Surveyor Agyei Mensah appealed.
He explained that Quantity Surveying is one of the three elements of surveying involved in the conception stage of construction projects.
Surveyor Agyei Mensah who doubles as the Chairman of the Central Regional Chapter of GHIS made the call at the inauguration of Quantity Surveying Division of GHIS Central Regional Chapter at Cape Coast Technical University(CCTU).
Surveyor Agyei Mensah called on his colleague Quantity Surveyors to champion the standardization of construction materials on the market.
The Vice President of the International Federation of Surveyors, Surveryor Kwame Tenadu Senior who chaired the function observed that the role of the quantity surveyors are very important in the economic dynamics of every nation "since our resources are not infinite and need to be managed".
He urged the new leadership of GHIS to stay committed to the course of the institution and to their professional career.
Source: Gnewsprime.com