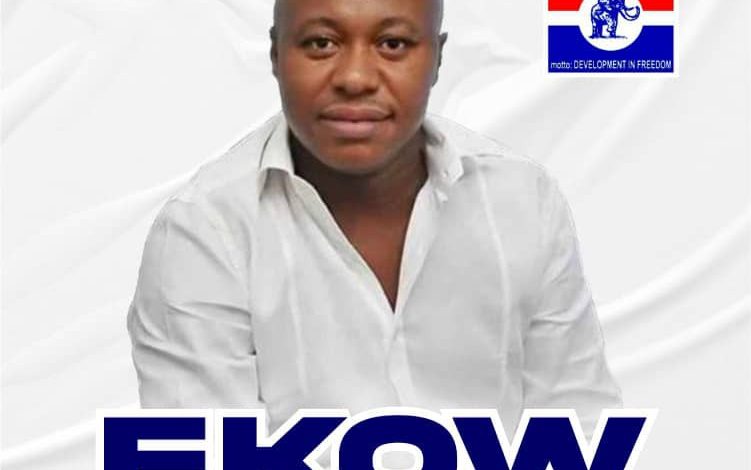 The Chairman of the Council of Patrons for the Cape Coast North constituency of the ruling New Patriotic Party(NPP), Mr. Horace Ekow Ewusi has officially announced his intention to contest for the NPP parliamentary primaries in the Cape Coast North constituency.
"Very soon NPP party will open nomination for parliamentary primaries and I am seriously considering picking a form to contest because I feel as an MP, there is a lot I can do to help Cape Coast North constituency", Mr. Ekow Ewusi declared.
Mr. Ekow Ewusi made the formal announcement during a One on One interview with Kofi Konadu on Atl FM, a radio station based in Cape Coast on Saturday and monitored by Mynewsgh.com.
Mr. Ekow Ewusi stated that his vision was to enhance developmental projects in the constituency by lobbying for more projects as well as provide opportunities for the youth in the area of skill training.
He expressed disappointment at "the situation, where majority of Members of Parliament(MPs) solely depend on MPs common fund before they can do something in their constituency".
"If you are a Memeber of Parliament and making excuses of waiting for MPs common fund before you can develop your constituency then you are not fit for purpose", Mr. Ekow Ewusi lamented.
According to him, "that office of MP creates opportunities for you so you should be able to lobby. Even in abroad MPs develop their communities through lobbying and soliciting for funds from elsewhere".
"It is the duty of the MP to lobby. Whether you are going to lobby in Ghana or abroad, you lobby to improve on the welfare of your people", Mr. Ekow Ewusi maintained.
He described himself as a development enthusiast who was recognized in his own constituency for his leading developmental projects, such as schools, police station, skill training, construction of pipe borne water and helping market women at Abura through a donation of 100 bags of cement to support the construction of the market among others.
Mr. Ekow Ewusi indicated that he would focus attention on development of the constituency without relying on MPs Common Fund, when given the nod to represent the NPP in the parliamentary elections and eventually wins the seat.
Source: Gnewsprime.com