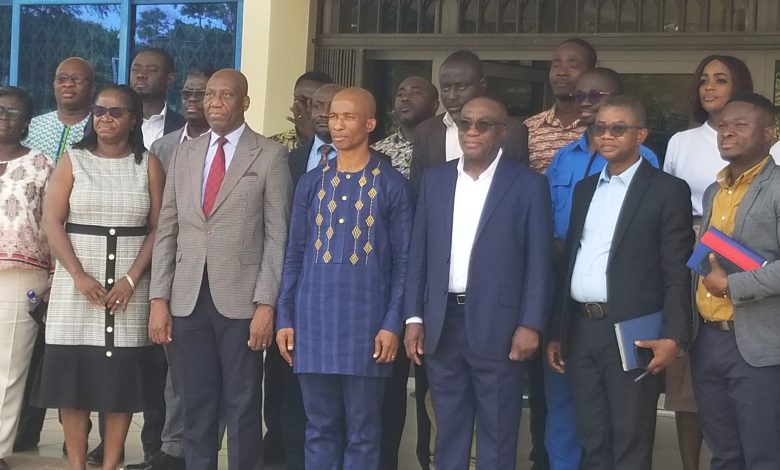 The Chief Executive Officer of the Driver and Vehicle Licensing Authority (DVLA), Kwasi Agyeman Busia has proposed a collaboration between the Authority and the University of Cape Coast (UCC) in a bid to promote research, training and capacity building.
The initiative forms part of DVLA's transformation project, which is intended to enhance the operations of DVLA and subsequently change the narrative about the Institution.
In 2016, the Ghana Integrity Initiative (GII) described the DVLA as the most perceived corrupt institution in the country.
According to the CEO of the DVLA, immediately after the report by GII, the Authority embarked on a mission to transform the Institution and subsequently was awarded the best in administrative and policy reforms in 2019 by GII.
Mr Kwasi Agyeman Busia was speaking at an engagement between officials of the DVLA and UCC towards its partnership drive.
The DVLA Boss hoped the partnership between both institutions would enhance research.
"When we came into being, we didn't have a research Department. We created a Research and Innovation Department. We see an avenue for training and capacity building through the partnership that we hope to form with you", the CEO of DVLA emphasized.
He maintained that "as part of our strategy, we have a project that we align with tertiary institutions to issue driver's license to students in the course of their Diploma programme dubbed; TertSDrive".
"The Tertiary Students Drive programme seeks to grant opportunity to all students who are willing to acquire a driver's licence to get it on campus to enhance their job opportunities".
The Provost of the College of Health and Allied Sciences at the University of Cape Coast, Prof. Martins Ekor was enthused about the transformation at DVLA and commended the team for the effort made so far.
He believed the intended partnership between both parties was timely.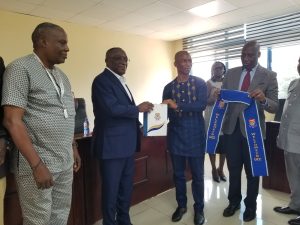 The Provost was optimistic that "the primary duty of a University is to generate knowledge and disseminate same and that the collaboration between UCC and the DVLA is key".
"The only way our impact can be felt is when we collaborate with the relevant industry and we are happy to partner you because we know that one of our core duty is to engage in extension Service apart from embarking on research to benefit the community".
He maintained that "the initiative by DVLA fits into the agenda of UCC's Academic-Industry collaboration" and thus would ensure that the collaboration materialized.
Gnewsprime.com