Business
General news
Val's Day: MTN launches blood donation campaign to show love
Story: GEORGINA APPIAH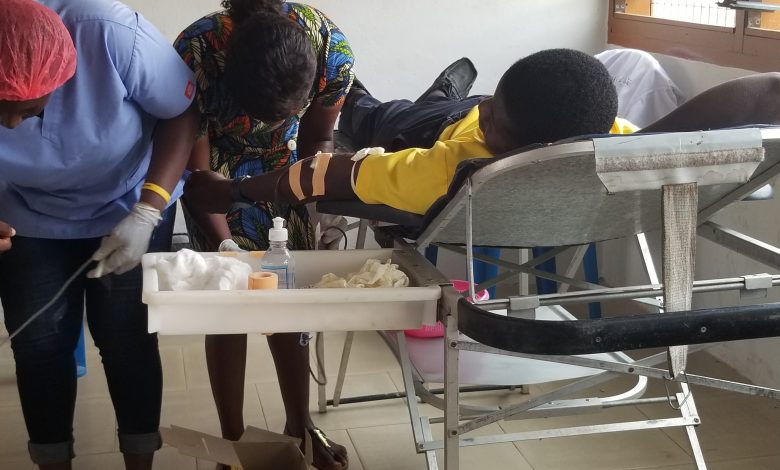 In a bid to express love to Ghanaians on St. Valentine's day, MTN Ghana has organized a blood donation exercise across the country to stock blood banks of the major Hospitals in the sixteen Regions of Ghana.
In the Central Region, the exercise took place at the Biriwa National Vocational Training Institute and Academy of Christ the King Senior High School concurrently.
The Central Region exercise was expected to collect about three hundred (300) units of blood.
Blood donors who were mainly students and MTN staff were taken through the importance and benefits of blood donation and the need to donate blood whenever the time calls.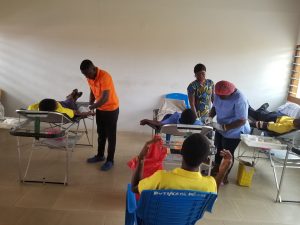 Launching the exercise, dubbed, 'Save a Life Campaign 2023″, the South-west Regional Senior Manager for MTN, Prince Owusu Nyarko appreciated the contributions of stakeholders towards supporting the National Blood Service in Ghana.
"As you may be aware, the MTN Ghana Foundation instituted the annual blood donation exercise in 2011 to help stock blood banks across the country. The campaign sought to mobilize MTN staff, trade partners, and the public to show love on Valentine's Day, by donating units of blood to help save lives. Beneficiary hospitals includes the Effia Nkwanta Government Hospital, Cape Coast Teaching Hospital and Dixcove District Hospital", Prince Owusu Nyarko stated.
He revealed that "the annual event has yielded over 20,000 units of blood since its inception in 2011. Out of that, 6,036 units were yielded from the 2020 campaign alone. In recognition of our efforts, we were adjudged the highest corporate blood donor in 2013, the second-highest corporate donor in 2014, and one of the highest corporate donors in 2015".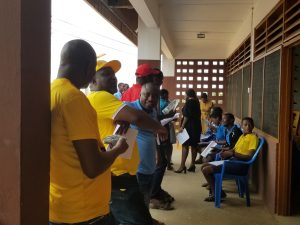 "This initiative has encouraged voluntary blood donation from MTN staff and other donors and we believe this exercise has resulted in a reduction in maternal mortality since the loss of blood is one of the leading causes of maternal deaths".
About four thousand (4000) units of blood are expected to be collected nationwide after the exercise.
Source: Gnewsprime.com