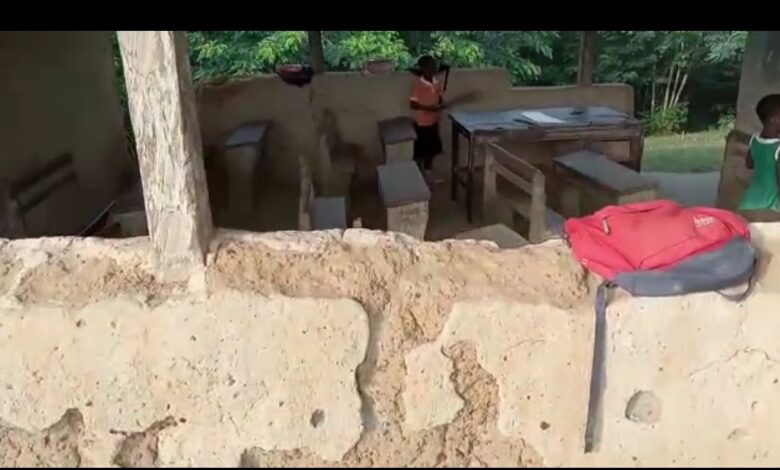 Anweem Kissi M/A Primary School, located in the Komenda Edina Eguafo Abrem Municipality of the Central Region is in a deteriorated state and needs urgent attention.
Constructed in 1964 by the Anweem community, the classroom structure has not seen any renovation or facelift.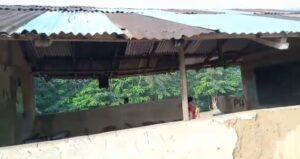 The School block keeps fading away by the day and it has become a death trap.
"The School has been in this poor state for years and efforts to get it renovated failed", according to residents.
Eventhough the structure remains bad, the School Authority has no option than to use it for classes, since it is the only school in the community.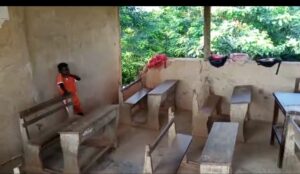 Teachers who spoke to Gnewsprime.com on condition of anonymity indicated that they fear for their lives,  as the structure could collapse anytime and might hurt teachers and pupils.
"The challenges of the school are enormous. Almost all the walls of the school structure are falling apart and most parts of the roofing sheets are torn. As a result, the sun and rain distract classes because we are unable to pay attention to the teachers", a class five pupil, Andrews Mensah, disclosed to Gnewsprime.com.
He continued that "due to the state of the classroom structure, pupils are unable to attend school during the rainy season".
According to the Chief of the Area, Nana Botwe II, countless calls to authorities to rehabilitate the classroom block have failed.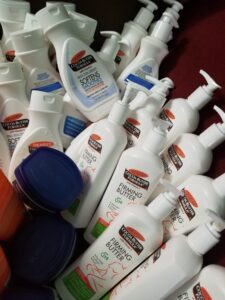 Shop With Us….+233243241315
He however called on stakeholders to attach importance to their plight and come to their aid.
Source: Gnewsprime.com/GEORGINA APPIAH, 2022.