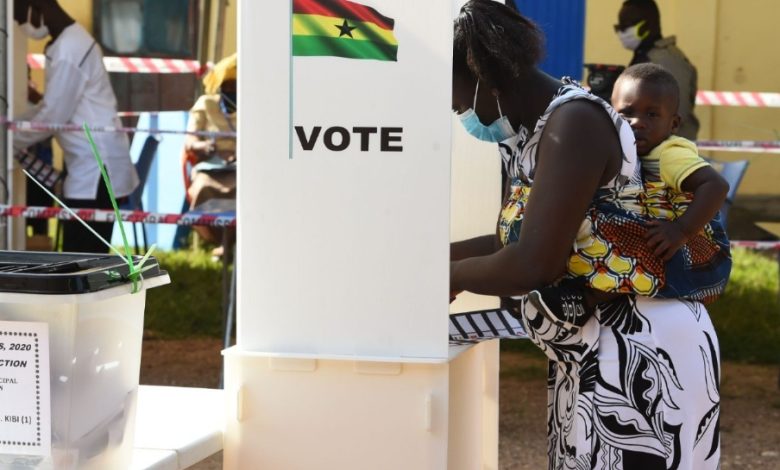 The whole Ghana is in Assin North, says one journalist.
Indeed, almost all the bigwigs in the two major political parties, the National Democratic Congress (NDC) and the New Patriotic Party (NPP) were in Assin North on Sunday 25th June, 2023 to round off their campaign for their parliamentary candidates, James Quayson and Charles Opoku towards the by-election, which is underway.
The President of the Republic, Nana Addo Dankwa Akufo Addo, the leader of the NPP, who joined the campaign trail was optimistic the electorate would spoil their vote by voting for James Gyakye Quayson who he (Akufo Addo) claimed would soon be jailed.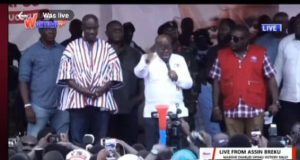 The flagbearer of the NDC, Ex President John Mahama however charged constituents to vote massively to retain James Quayson as their Member of Parliament to continue the developmental projects he started.
As constituents of Assin North go to the polls today, the question that a lot of people are asking is whether or not their decision would change anything in the already hung Parliament.
One would ask the impact of the by-election that has attracted such gurus on the political front.
NPP and NDC have done enough work to secure any of them the Assin North seat.

Earlier, Party people including actors such as John Domelo and Agya Koo from the NDC and NPP camp respectively joined the campaign trail to campaign for their candidate.
Members of Parliament for both sides also did their bit for both candidates.
It is now up to the constituents to decide who wins the by-election.
41,000 electorate are expected to cast their votes in 99 polling stations scared in the constituency.
The ongoing by-election in Assin North follows a Supreme Court's ruling on 17th May, 2023 which directed Parliament of Ghana to remove Mr Gyakye Quayson's name from its records, indicating that the effaced MP's nomination, election and swearing-in were unconstitutional.
Meanwhile, a popular musician and a supposed pro NPP person, A Plus in a circulating video has implored the people of Assin North to vote for Mr Gyakye Quayson to secure another by-election, if President Akufo Addo's statement that Gyakye Quayson would be imprisoned was anything to go by.
He claimed the Kumawu and Assin North by-election had proven that by-elections promote development.
A plus has subsequently urged the youth of the country to be conscious of recent developments in the political landscape of the country and vote accordingly in 2024.
Assin North By-election: Gyakye Quayson woos constituents to vote for him
Gnewsprime.com