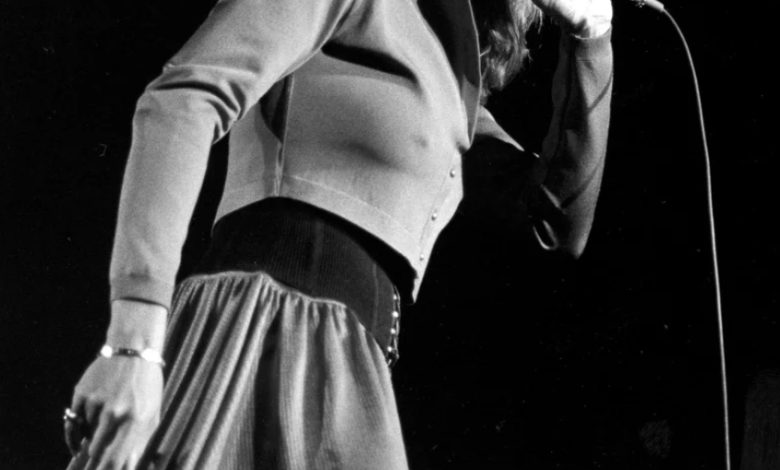 Tina Turner, a soul and rock powerhouse known for her octave-defying voice and mesmerizing stage moves, has died at the age of 83.
She died Wednesday in her home in Switzerland after a long period of illness, according to a statement from her publicist. In her 2018 memoir, Tina Turner: My Love Story, Turner detailed a litany of health issues she had dealt with since 2013, including a stroke, intestinal cancer and kidney failure. Her second husband, Erwin Bach, donated a kidney to her in 2017, saving her life.
In a recording career that spanned six decades, Turner found fame both as a solo artist and in a duo with her first husband, Ike Turner. With the latter, she was inducted into the Rock & Roll Hall of Fame and became a staple of the U.S. pop and R&B charts in the 1960s and '70s. The duo's high-energy soul and rock was informed by Tina's disparate vocal influences. She grew up listening to country music, but had many idols: '50s R&B singers LaVern Baker and Faye Adams; gospel great Mahalia Jackson and rock pioneer Sister Rosetta Tharpe; blues legend B.B. King; and soul greats Ray Charles and Sam Cooke. Accordingly, she had a malleable and versatile voice, and could unleash a scalding rock growl, or dip into her lower register and sing the smoky blues or velvety R&B numbers. One of Ike & Tina's most well-known songs, "River Deep, Mountain High," was even a Phil Spector-produced, orchestral-gospel triumph.
An agile vocal interpreter, Turner also made other people's iconic songs her own — adding a tone of yearning and desperation to The Beatles' already-pleading "Come Together," and layering on more of a country twang to The Rolling Stones' "Honky Tonk Women." Her signature tune, a fiery transformation of Creedence Clearwater Revival's laid-back "Proud Mary," became a showcase for her sultry soul drawl and raspy rock 'n' roll yelp. The latter song won Turner her first Grammy Award, for best R&B performance by a duo or group with vocal. She would win eight Grammys overall — including best female rock vocal performance for three years in a row during the '80s.
In addition to her vocal prowess, Turner had a commanding stage presence that was often characterized as "electrifying." This descriptor somehow always seemed like an understatement: At the microphone, Turner vibrated with energy, like a simmering pot about to boil over, and she possessed natural athleticism that translated to lithe but powerful onstage dancing. "Someone once called Tina 'the female Mick Jagger,'" Rolling Stone's Ben Fong-Torres wrote in 1971. "In fact, to be more accurate, one should call Mick 'the male Tina Turner.'" (This is no mere critical hyperbole: In the same Rolling Stone feature, Turner herself insinuated that Jagger studied her moves rather closely when she and Ike toured with the Rolling Stones in 1969.) Naturally, when the pair teamed up for a barnburning cover of the Jacksons' "State of Shock" at Live Aid in 1985, the combination was incendiary.
Source: npr.org