General news
Mahama Ayariga petitions OSP to investigate BoG headquarters procurement
Source: classfmonline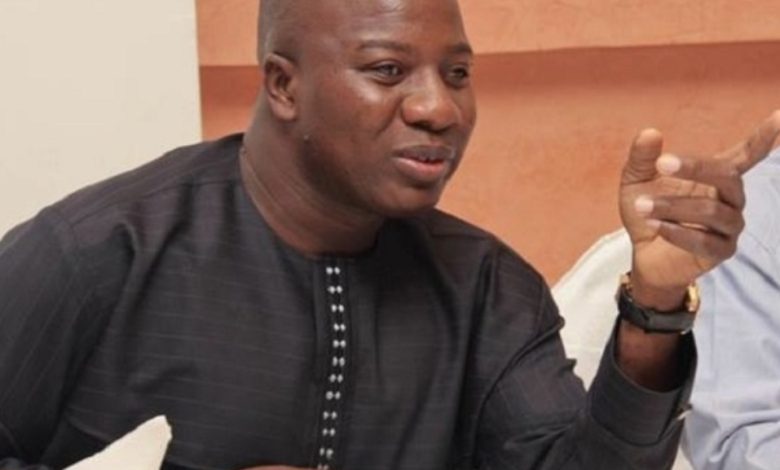 Bawku Central Member of Parliament (MP), Mahama Ayariga, has submitted a formal petition to the Office of the Special Prosecutor (OSP) to initiate an immediate investigation into an alleged case of corruption related to the procurement of the Bank of Ghana's new head office building.
In his complaint, Mr. Ayariga identifies the Governor and his two Deputy Governors as suspects in the case.
He has also called for a thorough investigation into the board members of the central bank and the project contractor.
In his letter to the OSP, Mr. Ayariga stated, "I hereby make a formal complaint to your office to investigate what I believe to be a case of corruption in the procurement of the new headquarters building of the Bank of Ghana at Ridge in Accra. The suspects in this case include the Governor and Deputy Governors of the Bank of Ghana, namely; Dr. Ernest Addison, Dr. Maxwell Opoku Afari, and Mrs. Elsie Addo Awadzi."
He further added, "The Members of the Board of Directors should also be investigated. The other suspect is the Chief Executive Officer of Messrs. Goldkey Properties Ltd, who are the contractors. The project consultants supervising the work should also be investigated."
Mr. Ayariga raised concerns about the significant increase in the project's cost without adequate explanation.
He noted, "In spite of a written request to the Governor of the Bank of Ghana under the Right to Information Act, the Governor and his team have not been able to explain to me how there was a price escalation from USD121,807,8517.94 to USD222,799,760.55 (about 84%) when the scope of work increased from 73,000 square meters to about 107,737 square meters (36.9%)."
He emphasised the OSP's authority to investigate such matters to ensure that state funds are not misused to benefit a select few.
Mr. Ayariga referenced the Governor's previous call for accountability through institutional mechanisms and highlighted that the Office of Special Prosecutor has jurisdiction to investigate cases of suspected corruption under the Office of Special Prosecutor Act, 2017 (Act 959).
Source: Classfmonline.com