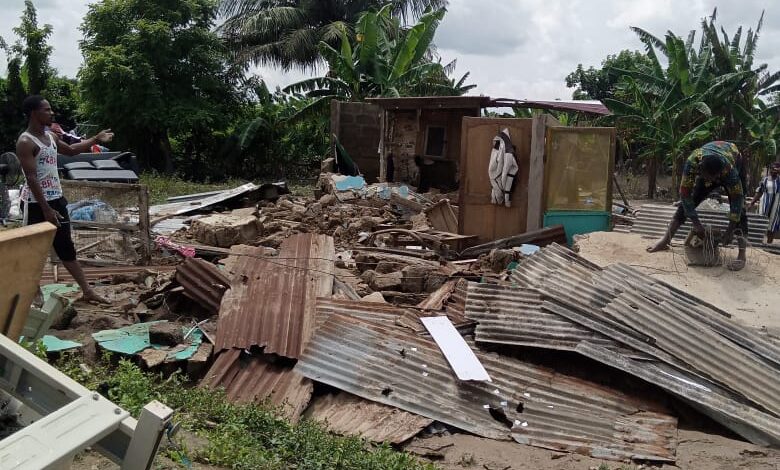 The Municipal Chief Executive for Komenda- Edina -Eguafo -Abrem, Mr Solomon Ebo Appiah has disclosed that his outfit has begun processes to put up structures to shelter the flood victims in the area.
"We will relocate you from this place. We are thinking of getting a land to put up structures to shelter you. We are in hard times", he told the flood victims.
Mr Ebo Appiah made the statement when he presented some relief items including mattresses and food items to the flood victims in their respective locations in KEEA.
Over 200 houses were said to have been collapsed as a result of the flooding incident on Saturday and Sunday, 18th and 19th June, 2022, respectively.
A number of the houses were mud made and were destroyed as soon as they submerged, displacing over a thousand people in the affected communities.
The communities included Abee, Ntranoa, Simiw, Amissano, Nkontrodo Abina and Dutch Komenda among other communities.
Almost all the affected people including the aged and children have been rendered homeless and a number of them seeking shelter in a community Center.
The Municipal Chief Executive addressing the victims, indicated that the President, upon hearing the tragedy, directed the National Disaster Management Organization (NADMO) to provide some relief items to the flood victims.
Mr Ebo Appiah assured the victims of government's continous support.
Source: GNewsprime.com/GEORGINA APPIAH, 2022.