General news
Breast Cancer Awareness Month: Female Journalists in Cape Coast impact society
Story: GEORGINA APPIAH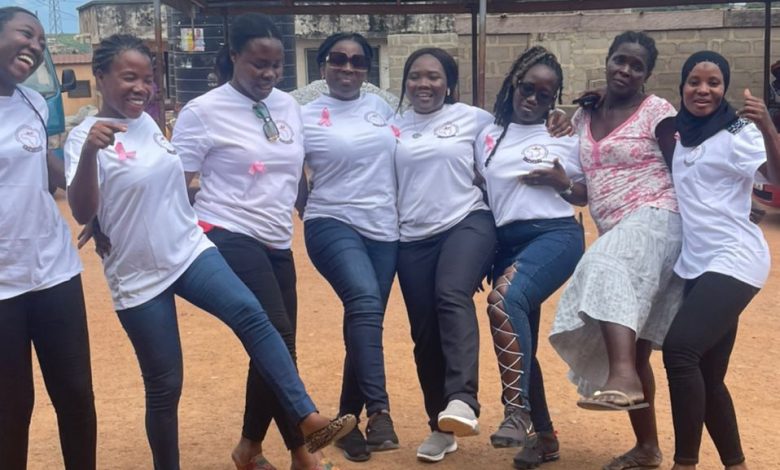 Female Journalists in Cape Coast, under the auspices of Female Journalists for Women and Rural Development In Africa (FJ-WoRDA), a journalists based organization in Cape Coast, have embarked on a health outreach in Brafoyaw in the Abura Asebu Kwamankese District to create breast cancer awareness.
The gesture forms part of activities by the Female Journalists to give back to the society.
The month of October has been earmarked for breast cancer awareness and that it was prudent for FJ-WoRDA to impact the society through a health screening exercise.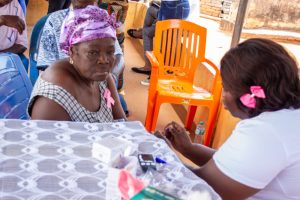 Community members as part of the exercise were sensitized on sexual and gender based violence among other sexual and reproductive health issues.
The Executive Director of FJ-WoRDA, Mrs Shirley Asiedu-Addo, in an address maintained "that breast cancer continues to wreak havoc on families and communities".
"We are journalists though but humans as well. We are also mothers, sisters, wives, children and neighbors and that the problems of society affect us too".
Mrs Asiedu-Addo stated that "whilst the mass media is important in creating awareness on pertinent issues affecting our communities, the effects of getting your hands to the plough and reaching to the communities physically can not be underestimated".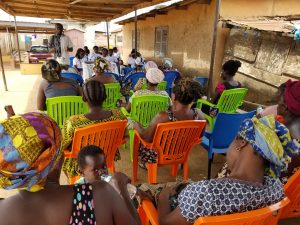 "We as female journalists want to be part of the change that we want to see.
We know that many families are in distress because of breast cancer but we also know that the prompt detection of the situation helps make a big difference".
She noted that women must begin to take care of themselves first before taking care of others and that they should live to be able to take care of their families and contribute their quota to society.
The Executive Director of FJ-WoRDA however called on other benevolent organizations to support the association in diverse ways in its bid to contribute to the change that society needs.
Health Personnel from the Cape Coast Teaching Hospital screened participants and referred a number of them for further screening.
The Chief Executive of B4 Foundation, collaborators of the programme, Esi Adadzewa Fynn indicated that the core function of the Foundation is to help women and the under privileged in the society, hence, the support.
An Officer with the Central Regional Directorate of the Domestic Violence and Victim Support Unit (DOVVSU), Richard Twum Boadi urged the participants who were mostly women to attach importance to domestic violence issues and report such issues early for immediate action.
He hoped parents would educate adolescents on their sexuality and the repercussions of engaging in premarital sex.
Beneficiaries thanked FJ-WoRDA for the kind gesture.
Source: Gnewsprime.com
Thanks for reading.
Please, if you find the story interesting, do share for others to benefit.
Let's hear from you on ginapps33@gmail.com
You can as well leave a Comment at the comment section.