General news
Elmina Chief Fisherman Calls for Support for Flood Victims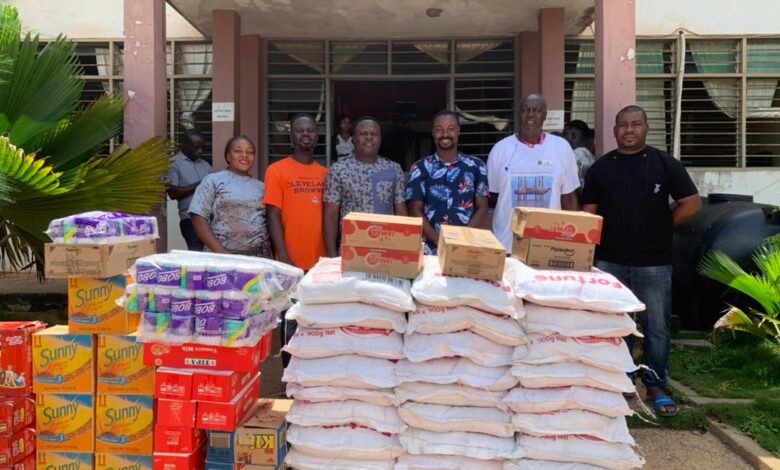 The Elmina Chief Fisherman, Nana Kwame Badu has called on benevolent organizations, individuals and the government at large to come to the aid of the flood victims in the Komenda Edina Eguafo Abrem Municipality.
According to him, the situation in KEEA could be likened to the Appiatse disaster and as such supporting the victims in diverse ways would bring relief to the people.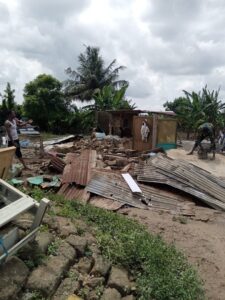 "We will call on the government, benevolent organizations and individuals to come to the aid of the flood victims. This situation is like what happened to the Appiatse residents so they should come and help us, in order for our brothers and sisters to also get a place to lay their heads. we need building materials and food among other items to support our people".
Nana Badu made the call when he on behalf of the Elmina Premix  Committee presented food items among other materials to the flood victims through the KEEA Municipal Chief Executive, Solomon Ebo Appiah.
Over 200 houses in parts of Komenda Edina Eguafo Abrem Municipality of the Central Region of Ghana, collapsed as a result of a severe flooding which occurred on Saturday and Sunday, 18th and 19th June, 2022, respectively.
A number of the houses were mud made and were destroyed as soon as they submerged, displacing over a thousand people in the affected communities.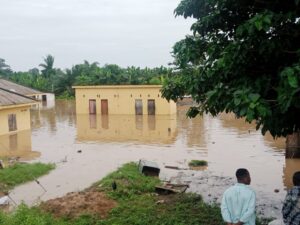 The communities included Abee, Ntranoa, Simiw, Amissano, Nkontrodo, Abina and Dutch Komenda among other communities.
The flood entered the communities, displaced people and destroyed properties worth millions of Ghana Cedis.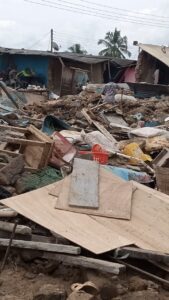 Almost all the affected people including the aged and children have been rendered homeless and a number of them seeking shelter in a community Center.
Source: Gnewsprime.com/Georgina Appiah,  2022.