General news
Politics
NDC Parliamentary Primaries: Associate Professor confident of defeating Ofusu Kwakye despite attacks
Story: Hajia Asana Gordon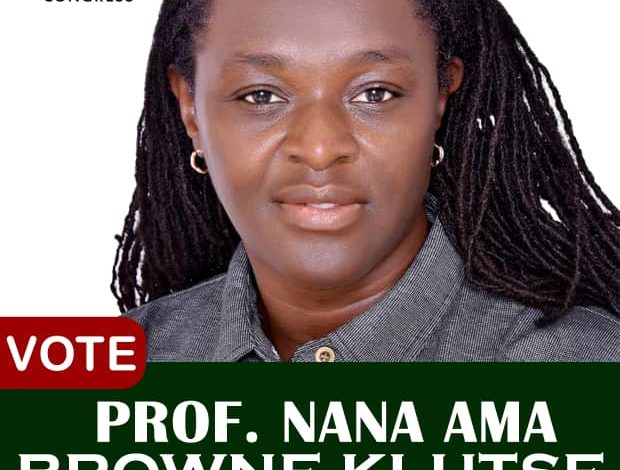 41-year-old Associate Professor at the University of Ghana, Department Of Physics, Prof. Nana Ama Browne Klutse is confident of defeating her closest contender, Felix Ofosu Kwakye in the opposition National Democratic Congress' (NDC)parliamentary primary for the Abura Asebu Kwamankese(AAK) constituency of the Central Region.
"Despite all the attacks and intimidation from my contender, Felix Ofosu Kwakye based on my work, am confident that I will win the upcoming parliamentary primary in Abura Asebu Kwamankese(AKK) constituency",  Prof Browne Klutse stated.
It was recorded that on Thursday 4th May, 2023 thugs suspected to be supporters of Felix Ofosu Kwakye, allegedly attacked Prof Browne Klutse and her campaign team, destroying one of her cars in the process.
Thugs allegedly attack Aspiring NDC Parliamentary Candidate for AAK, Nana Ama Browne Klutse
According to her, " I Professor Nana Ama Browne Klutse, I have sold my message and my delegates understand me. They have accepted me and seen every truth in the message and I am highly confident that they will vote massively for me to lead NDC in AAK constituency to win the seat for the party".
In an exclusive interview with MyNewsGh.com reporter, Hajia Asana Gordon, the Associate Professor asked the party delegates and the constituents to consider the  work she had done in the constituency and vote for her.
"Once I get the position to serve as Member of Parliament for the AAK Constituency, I will be able to do more and do it even better for the development of AAK and the communities", Prof Browne Klutse.
Prof Browne Klutse who is a native of Nyanfeku Ekroful in the AAK Constituency, observed that she was the people's choice for AAK constituency, since the area needed someone who understood the problems facing the constituency.
She strongly believed this year's parliamentary primaries was going to be free and fair and appealed to her supporters not to conduct themselves in any way that would mar the activities of the day.
"I am assuring the delegates that they should not be scared at all to go out to vote because the police officers will be on the ground to make sure there is peace and order on the ground during the voting", Prof Browne Klutse observed.
Source: Gnewsprime.com