General news
C/R: ECG Warns Customers to Shun Illegal Connection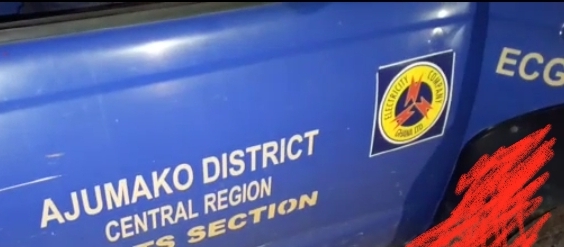 The Ajumako Enyan Essiam District Manager of the Electricity Company of Ghana, Mr. Maxwell Easel has cautioned residents of the area to desist from connecting electricity illegally to ensure improved service delivery.
Speaking in an interview with Kwame Owusu Asante Shadrack, he said "some recalcitrant customers connect electricity illegally and use it for free, making it difficult for us to deliver good and reliable services".
Mr Essel therefore urged the public to pay their electricity bills for improved and sustainable service delivery.
He disclosed that "whoever is caught in illegal connection deal will be arraigned before the court to face prosecution".
Mr Essel made the statement when a church in Fawomanye Etsi in the Ajuamako Enyan Essiam District was caught in an illegal connection deal.
He hinted that they are not going to sleep since the company has a task force that has embarked on a routine unannounced visitation to homes and institutions with the Police to monitor and bring perpetrators to book.
Meanwhile, Fault Supervisor of the Ajuamako Enyan Essiam District, Mr. Francis Adetsi said his outfit is on a manhunt to arrest electricians who assist people to engage in illegal electricity connection.
Source: GNewsprime.com/Kwame Owusu Asante Shadrack, Rich Fm Assin Fosu.