General news
The U.S. has downed a Chinese spy balloon off the coast of South Carolina
Story: npr.org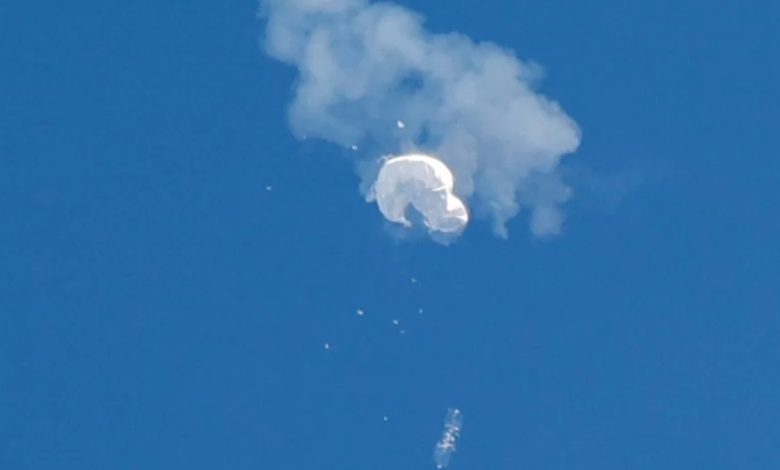 The U.S. military shot down a suspected Chinese spy balloon off the coast of South Carolina on Saturday afternoon, the Pentagon said, while China called the downing an overreaction.
"On Wednesday, President Biden gave his authorization to take down the surveillance balloon as soon as the mission could be accomplished without undue risk to American lives under the balloon's path," U.S. Secretary of Defense Lloyd Austin said in a statement.
Austin said military commanders "had determined downing the balloon while over land posed an undue risk to people across a wide area due to the size and altitude of the balloon and its surveillance payload."
Speaking on Saturday, President Biden told reporters he gave the order on Wednesday. U.S. officials "said to me, 'Let's wait 'til the safest place to do it,' " he said. "They successfully took it down, and I want to compliment our aviators who did it," Biden added.
The downing came shortly after the Federal Aviation Administration said it had "paused departures from and arrivals to" three East Coast airports — in Wilmington, N.C., Myrtle Beach, S.C., and Charleston, S.C. — "to support the Department of Defense in a national security effort." Flights through these airports resumed shortly after 3 p.m.
China responds with "dissatisfaction and protest"
U.S. and Chinese officials have given conflicting information on the balloon's purpose.
The Chinese government said the balloon is strictly used for meteorological research and accidentally went adrift into U.S. airspace. China's foreign ministry on Saturday expressed "strong dissatisfaction and protest" over what it called the U.S.'s "use of force to attack a civilian unmanned airship." It called the shooting down an "obvious overreaction and a serious violation of international practice."
The Pentagon has said the balloon was being used for surveillance. Its presence already led Secretary of State Antony Blinken on Friday to postpone a historic trip to Beijing, as tensions continue to rise between the two countries over national security.
Source: npr.org