Business
General news
Oguaa Fetu Afahye: MTN donates to Traditional Council, Gives insurance package
Story: GEORGINA APPIAH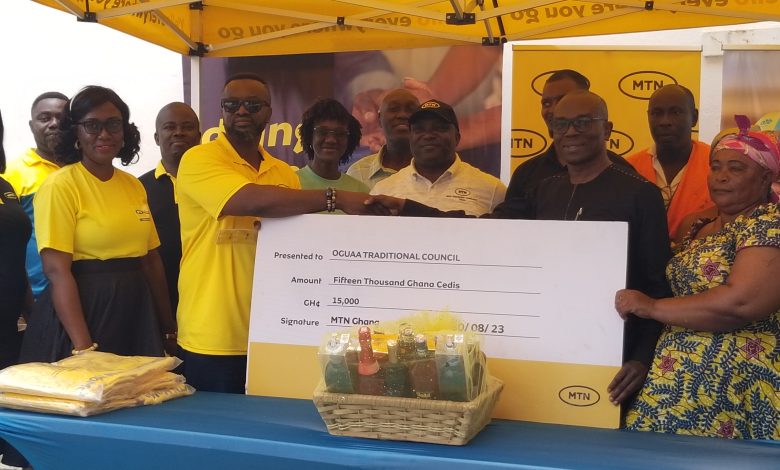 Telecommunications gaint, MTN Ghana has supported the ongoing Oguaa Fetu Afahye with an amount of GHC 15,000, drink hamper plus GHC 1,000 worth of MTN scratch cards and other souvenirs.
aYo Insurance, a subsidiary of MTN Ghana also donated GHC2000 to the Traditional Council and further provided insurance package worth GHC 315,000 to cover nineteen lives for three months.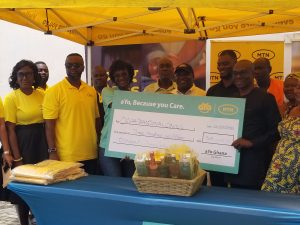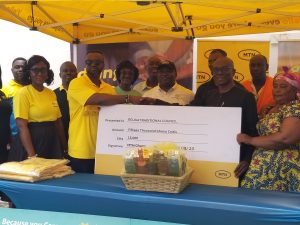 Speaking to the Media shortly after the presentation ceremony, the South-west Senior Manager for MTN Ghana,  Prince Owusu Nyarko indicated that the donation was aimed to deepen the already existing relationship that MTN had with the Traditional Council.
Prince Owusu Nyarko
He stressed that MTN's products and services would be available throughout the festivities and urged all within the Traditional Area to take advantage of the Company's presence in the area and patronize their services.
"We also intend to educate customers on momo fraud and how to guard their wallets", the South-west Senior Manager for MTN stated.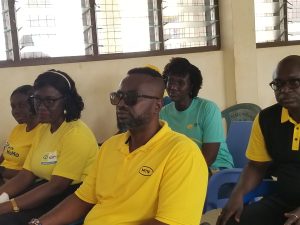 He maintained that the Company would continue to support and deepen the relationship between MTN and Traditional Councils across the country.
" This year, we are bringing on board a number of giveaways and we want people to take advantage of our products and services. They should register with ayoba, momo and the other products and services MTN has to offer", Prince Owusu Nyarko emphasized.
Fetu Afahye is celebrated by the chiefs and people of Oguaa Traditional Area, the ancient capital of Ghana.
The Festival begins on the last week of the month of August and is climaxed on the first Saturday of September.
Gnewsprime.com
---