General news
I need resources to fight sanitation problems in Mfantseman Municipality- MCE
Story: Hajia Asana Gordon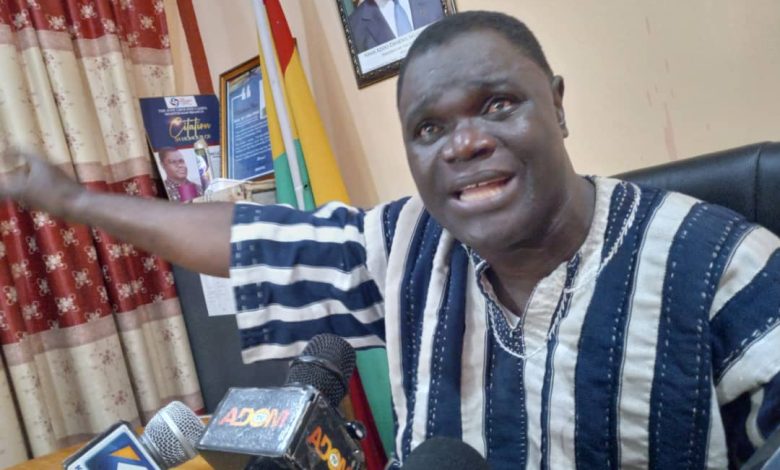 The Municipal Chief Executive (MCE) for Mfantseman, Mr. Ike Lord Enu has appealed to the government and Stakeholders especially waste management companies to as matter of urgency provide the Municipal Assembly with equipment to combat waste.
" I need more resources to fight sanitation problems in Mfantseman Municipality as soon as possible", he requested.
Mr. Lord Enu explains that since the biggest market in the Central Region is in  Mfantseman, people from all walks of life visit the Municipality for business activities and that has contributed to the poor sanitation in the area.
The MCE revealed this to the media after the Host of Onua Maakye, Blessed Godsbrain Smart, known  as Captain Smart blamed him (MCE) for his inability to tackle sanitation problems in Mankessim.
Mr. Lord Enu says that the Zoomlion Company Limited has denied the Mfantseman Municipal Assembly equipment to tackle sanitation issues within the municipality.
According to the MCE, "several letters have been written to the company for support but the Assembly is yet to receive a reply. The Assembly cannot boast of even one refuse truck to support sanitation issues".
"Clearing of filth costs huge money and it's not just a mouth talk. It is costly than the construction of roads" Mr. Lord Enu replied".
"The Media can go to the Sanitation Ministry and ask how sanitation is costing the country" he hinted.
The MCE, who is less than 2 years in office says he has been able to tackle three major sanitation problems within Mankessim alone.
Mr. Lord Enu called on the people in the Municipality to have faith in him,  since plans were underway to transform the Mfantseman Municipality before his tenure of office.
He applauded the President for the various initiatives and developmental projects earmarked for the Municipality including sea defense, a number of road construction projects and Victoria Park among others.
The MCE also met the Nkusukum Tradional Authorities and Saltpond Market women to announce to them the Assembly's preparation to construct a befitting ultra Modern Market for both Mankessim and Saltpond to boost the local economy.
Gnewsprime.com