General news
Mankessim murder: Family of both accused and deceased trade blows in Court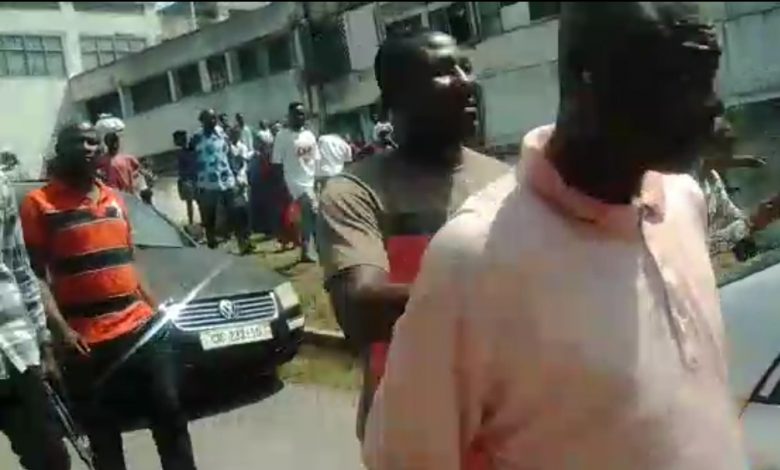 Family members of both the murdered aspiring nurse, Georgina Asor Botchwey who was allegedly killed in Mankessim for money rituals and the third accused person respectively were engaged in a brawl in the premises  of the Cape Coast Court complex after the Cape Coast District court II, adjourned the case to 8th November, 2022.
The heated exchange of words begun when the family members of the third accused, Jonathan Obeng, who was believed to have dug the grave in the chief's house were angry over the continuous detention of their relative and also vexed on seeing a journalist filming them.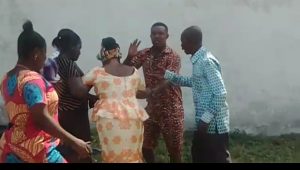 Upon noticing the incident, the family of the late Georgina Asor Botchwey confronted the family of the accused, resulting in a heated verbal fight.
The Tufohen of Ekumfi Akwakrom, Christopher Ekow Clarke, a self styled Pastor, Michael Darko and Jonathan Obeng are standing trial for the murder of Georgina Asor Botchwey.
The case was adjourned to give the police enough time to conduct investigations in the unfolding cases in relation to the alleged murder of Georgina Asor Botchwey.
On Tuesday, September 20, 2022, the pastor, Michael Darko led investigators to the room of the Tufohene of Ekumfi Akwakrom, Christopher Clacke, where Asor's body was burried and later exhumed by the police.
The family of the late Asor Botchwey have since performed the final funeral rite for the victim.
Speaking in an interview after the court hearing on Tuesday 18th October,  2022, the brother of the deceased, Mr Alfred Dodoo, indicated that the family was yet to  recover from the shock of the tragic death of their daughter.
Source: Gnewsprime.com