General news
U.S. military shoots down 'high-altitude object' over Alaska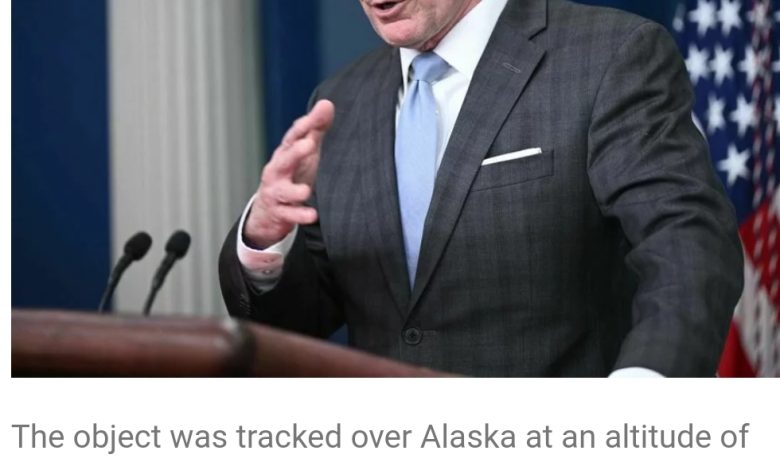 U.S. fighter jets on Friday afternoon shot down a mysterious object about the size of a car that was detected about 40,000 feet over Alaska.
It's not yet clear what it was — the White House is describing it as a "high-altitude object." But the incident marks the second time in a week where dramatic action has been taken to shoot down something deemed to be a threat over the skies of America.
"We're calling this an 'object' because that's the best description we have right now," John Kirby, a spokesman for the White House National Security Council, told reporters.
Last Saturday, fighter jets downed a Chinese spy balloon off the coast of South Carolina. But in that case, the military knew what they were shooting down and where it came from, Kirby said. In this case, it's a mystery.
"It was much, much smaller than the spy balloon we took down last Saturday," Kirby said, noting the Chinese balloon was the size of a couple of buses, and was much higher than the new object.
"It did not appear to have the maneuverable capability that the other one did – so [it was] virtually at the whim of the wind," he said.
"We do not know who owns it, whether it's state owned or corporate owned or privately owned," he said.
Fighter jets tried to get a look at the object first
The object was first detected on Thursday night. Fighter jets flew by it to try to get a look at what it was, but it was hard to tell.
"It was a small object, and these are fighter aircraft flying at pretty — pretty high speed," Kirby said.
On Friday, in daylight, they tried again, before they shot it down.
"It was difficult for the pilots to glean a whole lot of information," he said.
The object did not appear to have the same kind of capabilities as the Chinese spy balloon, he said, which was "able to maneuver and loiter, slow down, speed up. It was very purposeful, that flight path inside the jet stream."
The object posed a risk to civilian planes
By Friday morning, President Biden had given the order to shoot the object down, at the recommendation of Pentagon leaders, because it posed a risk to civilian aircraft at that altitude, Kirby said.
"This thing did not appear to be self-maneuvering so therefore at the mercy of prevailing winds, it was much less predictable. The president just wasn't willing to take that risk," he said.
Canadian Prime Minister Justin Trudeau was briefed.
At a Pentagon briefing, spokesman Brig. Gen. Pat Ryder said the object was shot down by a F-22 fighter jet at 1:45 pm ET.
Alaskan Republican Senator Dan Sullivan said he was briefed about the object on Friday morning by the Defense Department. He said that there have been several other objects spotted over his state in the past few weeks, and commended the Pentagon for shooting this one down to deter others.
Source: npr.org