General news
Politics
Get ready to hand over parliamentary seat to me – Ekow Ewusi to Cape Coast North MP
Story: Hajia Asana Gordon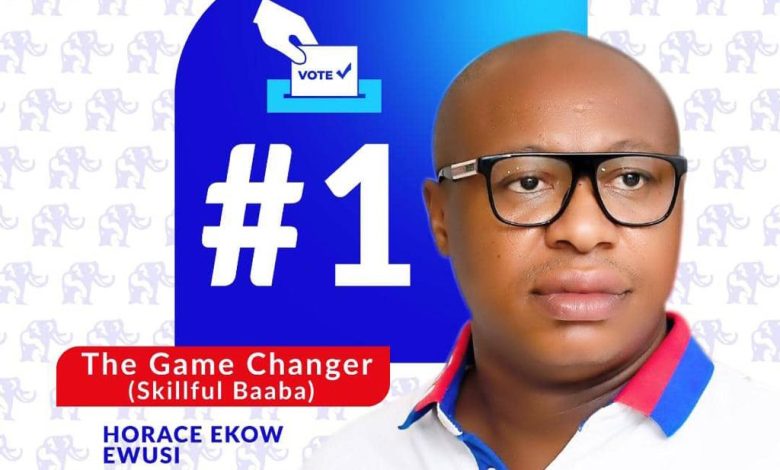 The Aspiring NPP parliamentary candidate for the Cape Coast North constituency, Mr. Horace Ekow Ewusi has tasked the incumbent Member of Parliament for the area, Dr. Kwamena Minta Nyarku to get ready to hand over the seat to him(Ekow Ewusi) come 7th January 2025.
"I'm informing Dr. Kwamena Minta Nyarku, who is known in politics as 'Ragga' to get ready to handover the parliamentary seat well and clean without any dirt on 7th January, 2025", Ekow Ewusi stated.
Speaking to the media shortly after the party's parliamentary vetting process, Ekow Ewusi
commended the National 1st Vice Chairman of the ruling New Patriotic Party, Mr.Danquah Smith Butey, who was the committee Chairman for the vetting for being fair to all the aspirants.
According to him, "In my opinion the vetting process was respectful, disciplined and fair".
Ekow Ewusi who picked the number 1 slot during the balloting, said balloting positions didn't win elections.
"To me number one or two and whatever number you pick is irrelevant because once the delegates are ready to vote for you, it doesn't matter the ballot number you belong to", Ekow Ewusi explained.
"Once you understand the delegates and you do the needful, they don't care about the balloting numbers", he disclosed.
Ekow Ewusi, who quoted a former General Secretary of the ruling New Patriotic Party, late Kwadwo Owusu Afriyie famously known as Sir John's "fear delegates" comments, said that he disagreed with the "fear delegates" comments but rather believed in understanding the delegates.
"When you understand delegates properly you don't need to fear them", he remarked.
He was hopeful of emerging victorious in the parliamentary primary of NPP and subsequently the parliamentary elections come the 2024 General Elections.