General news
Justice Department to ask the Supreme Court to restore full access to abortion pill
Story: npr.org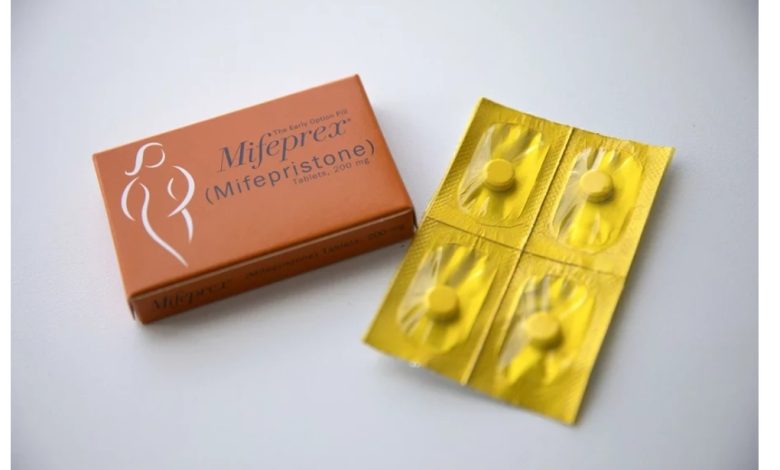 The Justice Department is seeking emergency relief from the U.S. Supreme Court in a Texas case involving limited access to the abortion drug mifepristone.
Late Wednesday, the U.S. Court of Appeals for the Fifth Circuit ruled that mifespristone, which in the U.S. is used in most medication abortions and to treat miscarriages, is approved for use up to seven weeks of pregnancy during the appeals process, but could no longer be dispensed by mail.
This was a dial back from the previous approval of up to 10 weeks and access to the prescribed medication through the mail.
"The Justice Department strongly disagrees with the Fifth Circuit's decision in Alliance for Hippocratic Medicine v. FDA to deny in part our request for a stay pending appeal. We will be seeking emergency relief from the Supreme Court to defend the FDA's scientific judgment and protect Americans' access to safe and effective reproductive care," Attorney General Merrick Garland wrote in a statement announcing the Justice Department's action.
Lawyers for the Biden administration had previously asked the Fifth Circuit Court of Appeals for an emergency stay on a lower court's injunction ruling by U.S. District Judge Matthew Kacsmaryk that was slated to go into effect Friday and would block the Food and Drug Administration's approval of mifepristone.
Department of Justice lawyers argued that "the district court upended decades of reliance by blocking FDA's approval of mifepristone and depriving patients of access to this safe and effective treatment, based on the court's own misguided assessment of the drug's safety."
The Fifth Circuit's decision drew rebuke from Vice President Kamala Harris on Tuesday. It "second-guesses the agency's medical experts," she said. "If this decision stands, no medication — from chemotherapy drugs, to asthma medicine, to blood pressure pills, to insulin — would be safe from attacks."
Background: How the case got to this point
Since it was first approved by the FDA in September 2000, mifepristone has been used by about 5 million women. The drug has demonstrated strong records of both efficacy and safety: When taken in accordance with agency guidelines, the two-pill regimen successfully ends a pregnancy over 99.6% of the time, and fewer than half a percent of patients experience major complications, according to the NIH.
The original approval allowed mifepristone to be used to end pregnancies through seven weeks. The agency expanded that to 10 weeks and loosened some other safety restrictions in 2016, then approved a generic version in 2019. Amid the COVID-19 pandemic in 2021, the FDA allowed the drug, which is available only by prescription, to be obtained by mail.
Source: npr.org