Health
Nurses Cautioned Against Social Media Abuse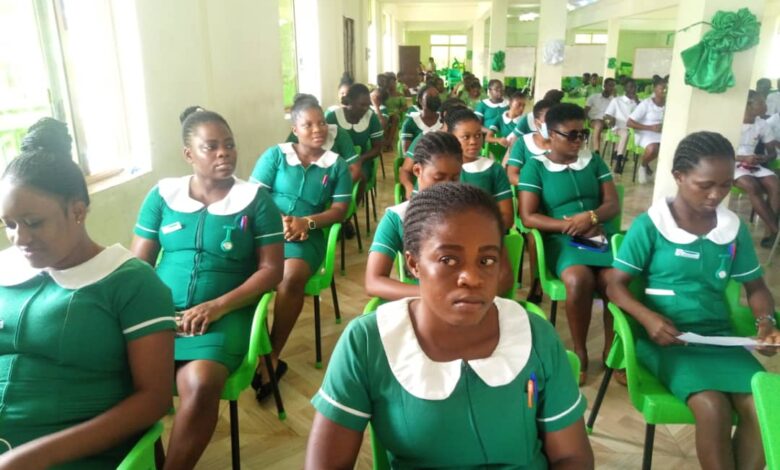 The Nurses Manager of the St. Francis Xavier Hospital in Assin Fosu, Ms. Joyce Dam has said that some nurses are bringing the image of the noble profession into disrepute by behaving unprofessionally on social media.
"Whilst a number of nurses and midwives are breaking their backs working under poor conditions with limited or no resources in CHPS compounds and Health Centers among other health facilities, some nurses are busy on social media Tik-Toking, Facebooking, and twerking in skimpy dresses".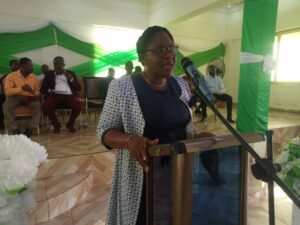 A phenomenon she says does not reflect the ethics and standards of the profession.
She therefore advised such nurses to desist from such unacceptable behaviour, especially when in uniform to protect the dignity of the noble profession.
Ms. Joyce Dam made the statement at the matriculation ceremony of General Nursing and Midwifery students at the St. Andrews College of Healthcare in Assin Fosu.
The Principal of the St. Andrews College of Healthcare, Mr. Joshua Lawson appealed to the government not to post only nurses in public training schools but to consider posting nurses from the private nursing institutions to bridge the gap in nurse-to-patient ratio.

He further admonished the trainee nurses not to place the desire for money above their profession but see it as a call to duty in saving humanity.
Source:GNewsprime.com/Kwame Owusu Asante Shadrack, Rich Fm, Assin Fosu, 2022.