Business
Dr Manzungu nominated for African Achievers Awards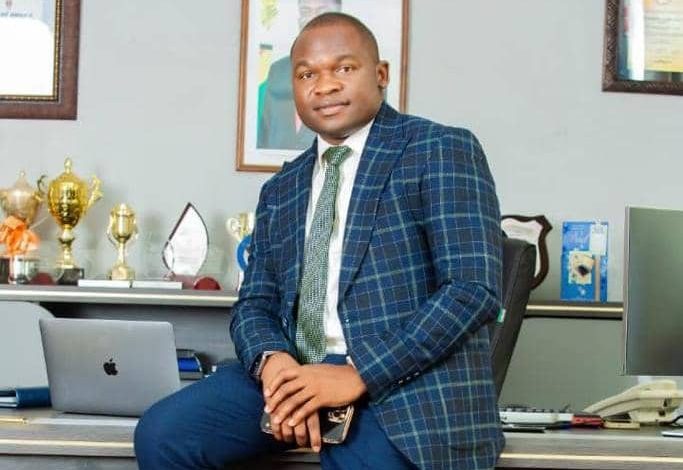 Zimbabwean business magnate, Dr Tinashe Manzungu says the African business community must leverage on global linkages to build an economically stronger Africa.
He indicated that it was time for Africa to rise through potent partnerships which were economically and mutually beneficial.
He stated that business arrangements with other countries and continents were crucial for Africa's growth and required it's business community to build new energies towards growth.
Dr Manzungu who stated this in reaction to his nomination and invitation to the 13th African Achievers Awards (AAA) ceremony and International Summit at the House of Lords, UK Parliament in July said it was Africa's time to shine.
Dr Manzungu has been invited by Lord Simon Wooley to the United Kingdom's parliament for the esteemed awards.
The business mogul, who is also a Board Director of Africa Business Council continues to make strides on global platforms as he is part of the global business community.
He is among the AAA nominees who will be attending the ceremony that is set for July 14th 2023 under the theme: Unlocking Sustainable Trade and Investment Opportunities in Africa – the PPP Approach".
Mr Manzungu said his nomination was evident that his strides in business and infrastructure development was being noticed globally.
"We receive with honour and gratitude the invite from the AAA Host- Lord Simon Wooley, who extended his invite to us. It is quite an honour when you are being honoured internationally to this level. It is not something that we take for granted. In Fact we take it as confirmation of what our local business associations and business organisations have been doing to us provincially, nationally as well as regionally. When it gets to the international honour we feel really honoured".
He said "such invitations showed the African continent is not a sleeping economy, it is not a sleeping ground, there are people who are making it move."
"In my personal capacity, I have to thank my country for making the environment conducive. We are building our county, as you know our country is on a drive to build the 2030 vision and I am part of that drive as Zimbuild Property Investments. We are there to support the nation, we are there to support the continent and the international community is recognising our efforts. I look forward to winning the award. I also encourage other youngsters in Zimbabwe, SADC member states and the African continent to look forward to such an honour as it motivates the growth of both personal and corporate level which brings the country and region to a great picture."
The infrastructure development expert is looking forward to the AAA award ceremony which has seen some of the prominent Africans receiving prestigious awards over the years including Archbishop Desmond Tutu, Former African Union Chairperson, Nkosazana Dlamini Zuma, Former President of Tanzania, His Excellency Jakaya Kikwete, Deputy Secretary General of Commonwealth, Dr Joseph Ojiambo and late Professor Evans Atta Mills, former President of Ghana among others.
Meanwhile, an international summit which is scheduled at the side lines of the AAA ceremony will include a broad range of discussions by top facilitators from Africa and Europe bringing theoretical and practical experiences to guide how the various sectors can work together to promote sustainable development across Africa.
Key stakeholders will include top organizations, donors, investors, policy-makers and regulators.
Dr Manzungu said the International Summit was a platform for Public-Private Partnership (PPP) initiatives in Trade and investments across the globe.
"The invite is an honour and privilege that we as Zimbabwe or Africa are cherishing".
He stated "we are going to be targeting the issues of trade, unlocking investment and trade opportunities in Africa through triple P, so as Africans we are saying we want to meet other business people in the UK and across the globe and see how we can move in terms of developing the African continent".
He continued that "such platforms remain some of the opportunities that we can never take for granted because it is time for Africa to rise".
Lord Wooley who is the event's host is the Right Honourable, Member of Parliament of the House of Lords, UK Parliament and was the Chair of the Government of the United Kingdom Race Disparity Unit Advisory Group until July 2020.
Gnewsprime.com