General news
Adanse Praso Volunteer Group arrests suspected Fraudster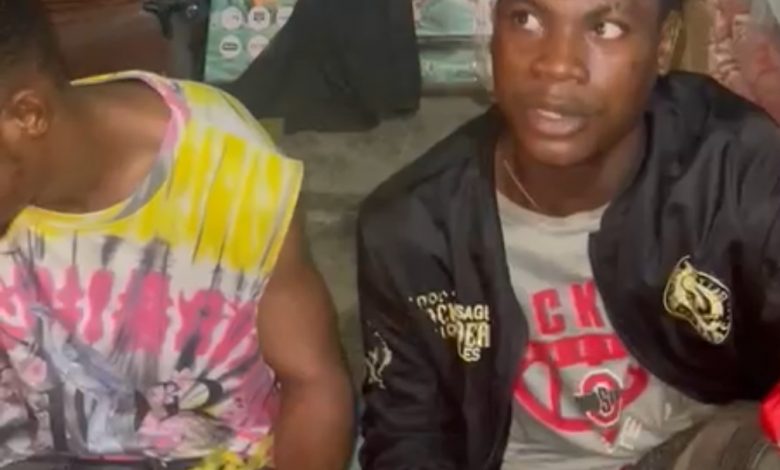 A volunteer group at Adanse Praso in the Adanse South District of the Ashanti Region that assists the police to fight crime in the area has arrested a suspected fraudster at Assin Praso.
The group, known as 'Team Alex'  acted on a tip-off and subsequently apprehended the suspect, who was part of the 20 armed thugs who allegedly attacked and shot five people including chiefs at Adanse Praso on June 16, 2022.
Speaking in an interview with Rich Fm and Angel Fm/TV Reporter Kwame Owusu Asante Shadrack, the leader of group, Mr. Alex Donkoh explained that "the suspect whose name was given as Appiah Domnic, popularly known as Appiatus returned to the town after hiding for three months".
Both the suspected fraudster and his brother-in-law, also a suspect were arrested.
"During interrogation, the parents of the suspects intervened and offered a bribe of ¢7,000 but was later increased to ¢10,000 to set the suspects free", he revealed.
They however made an initial payment of ¢2,000 and Mr. Donkoh handed the amount to the police in the area as an evidence of bribe.
The two suspects and their parents who were also arrested for offering bribe have since been sent to the Obuasi Police Division pending investigation.
Source: Gnewsprime.com/Kwame Owusu Asante Shadrack, Rich Fm, Assin Fosu.