General news
Let's unite to wrestle power from NPP- Assin South NDC
Story: Kwame Owusu Asante Shadrack/ Rich FM/ Assin Fosu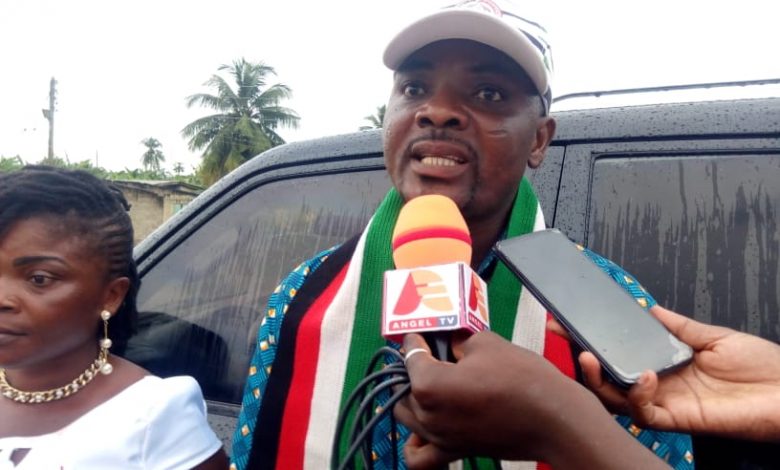 Party leaders of the National Democratic Congress (NDC) in the Assin South Constituency of the Central Region have admonished its members to forge ahead in unity as that is the only tool to wrestle power from the NPP.
At a programme to honour the party's 'living legends' for their loyalty to the party at Assin Nsuta, an Opinion leader of the party, Mr. Kofi Korankye, said "it is unfortunate the party has not been able to recapture the Assin South seat, since it lost the seat to the NPP some 22 years ago but the time is now riped to win the seat back".
Mr. Korankye believes disunity and factionalism that erupted in the party in the year 2000 amongst party members paved way for the NPP.
However, "this is the time to heal the wounds to  secure power and it demands hard work and unity", he maintained.
Meanwhile, the organizer of the program, Mr. Bashiru Amankra explained that a country or a party that does not recognize its heroes is not worth dying for, hence, the decision to show appreciation to its founders, living legends, and cadres for their selfless dedication.
Items presented to the beneficiaries included citation, clothes, and an undisclosed amount of money.
He also entreated the youth of the Party to emulate the good gesture of the old folks and tap into their wisdom.
He called on members of the party to remain united before and after the upcoming internal election of the NDC to rejuvenate the party for victory in the 2024 general elections.
Source: Gnewsprime.com