Education
General news
CCTU alumni resist plan to appoint Professor from UCC as next VC
Story: Hajia Asana Gordon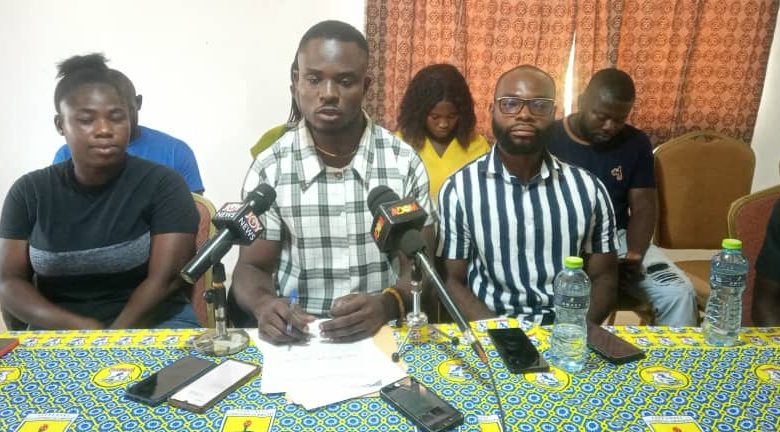 A group calling itself the concerned members of the Cape Coast Technical University (CCTU) alumni has vowed to resist the Council Chairman of the Institution, Prof Harold Amonoo-Kuofi's plan, to appoint a Professor from the University of Cape Coast(UCC) as the next Vice Chancellor of CCTU.
According to the irate members "the Council Chairman is doing all he can to appoint a Professor from the University of Cape Coast to take over from the current Vice Chancellor, although there are Professors in Cape Coast Technical University who are more qualified to occupy the position".
"We want someone who understands the Technical University Education and not a friend of someone", the members stressed.
They therefore called for the immediate removal of the Council Chairman of the Cape Coast Technical University, saying, "his assumption has virtually kicked against decisions that will speed up the development and progress of the institution".
The leader of the said alumni, Mr. Emmanuel Kwofie in a speech read on behalf of the members, signed and copied to the media, Ghana Tertiary Education Commission(GTEC), the Central Regional Minister among others, warned to stop the appointment of the Professor from UCC as the next VC of CCTU.
Mr. Kwofie revealed that "Cape Coast Technical University lacks hostel accommodation and well equipped lecture halls", which according to him, contributed to the low enrollment in CCTU.
"Before the old Council was dissolved, discussions with a private developer on strategic projects had gone far. The process continued even after the dissolution of the old Council, hence management exchanged correspondence with the Ministries of Education and Finance for approval but the Council Chairman since his appointment has unilaterally stopped the project", he disclosed.
Mr. Kwofie again added that "the controversial Council Chairman of the CCTU has again stopped the construction of a mall and a fuel station which the old Council had approved but could not finalize the agreement before its dissolution".
The leader of the group said "the actions and inactions of the Council Chairman has landed the institution in some preventable legal action at the Cape Coast High Court, caused some financial mismanagement and created an unconducive environment that does not promote teaching, learning and research".
He therefore called for immediate reinstatement of the Cape Coast Technical University Lawyers, whilst ensuring that all issues relating to ongoing projects on campus were resolved.
Source: Gnewsprime.com