General news
U.S. takes emergency measures to protect all deposits at Silicon Valley Bank
Story: npr.org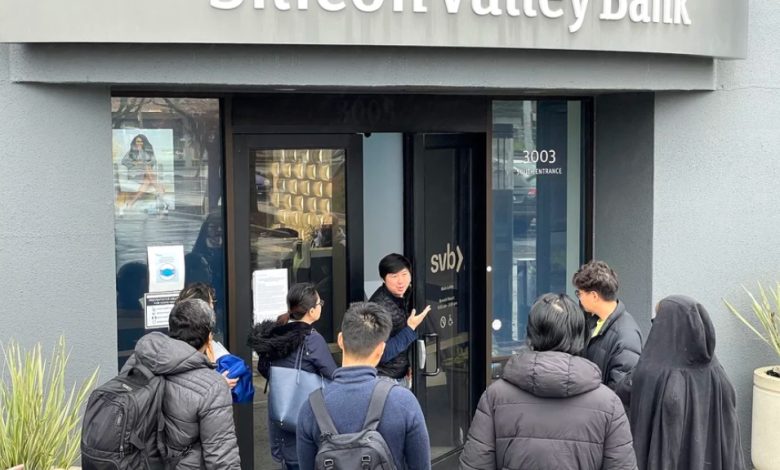 The Biden administration has announced that customers of Silicon Valley Bank will have full access to their deposits, an extraordinary move by federal officials to backstop billions of dollars in uninsured money amid fears that the bank's collapse could lead to greater panic.
Federal regulators said Sunday that it was taking the emergency measures to prevent contagion at other small and regional banks in the wake of Silicon Valley Bank's sudden implosion.
In the United Kingdom, meanwhile, the British Treasury and the Bank of England announced early Monday that they had facilitated the sale of Silicon Valley Bank UK to HSBC, Europe's biggest bank, The Associated Press reported. The move ensured the security of an estimated $8.1 billion of deposits. British officials worked throughout the weekend to find a buyer for the UK subsidiary of the California-based bank. Its collapse was the second-largest bank failure in history.
The U.S. rescue plan involves tapping a deep reserve of bank-funded federal insurance money, not taxpayer dollars, according to officials.
The regulators said customers of Silicon Valley Bank will be able to access all of their money starting Monday.
Deposits at Signature Bank, which was shut by New York regulators on Sunday, would also be backstopped.
The closure of Signature represents the third U.S. bank to topple in just one week, after California-based Silvergate, a top lender in the crypto market, decided to wind down its operations and pay back depositors.
"Today we are taking decisive actions to protect the U.S. economy by strengthening public confidence in our banking system," federal officials said in the statement on Sunday. "This step will ensure that the U.S. banking system continues to perform its vital roles of protecting deposits and providing access to credit to households and businesses in a manner that promotes strong and sustainable economic growth."
U.S. steps come amid contagion fears
Until the announcement, there was widespread fear among depositors of Silicon Valley Bank, since federal insurance covers accounts up to $250,000 and more than 90% of the bank's deposits were above that cap. Most customers of the bank were tech startups and firms tied to the venture capital world.
But administration officials and financial regulators worked through the weekend, according to the senior Treasury Department official, to shore up confidence in the banking sector before Monday.
Banking analysts are worried that Silicon Valley Bank's rapid insolvency would trigger uncertainty among depositors of other small and regional banks, leading federal officials to take steps on Sunday aimed at fending off other potential bank runs that could inflict deeper economic damage.
In a separate statement, President Biden said those "responsible for this mess" will be held accountable.
Source: npr.org