General news
CCTU becomes training hub for Surveyors
Story: GEORGINA APPIAH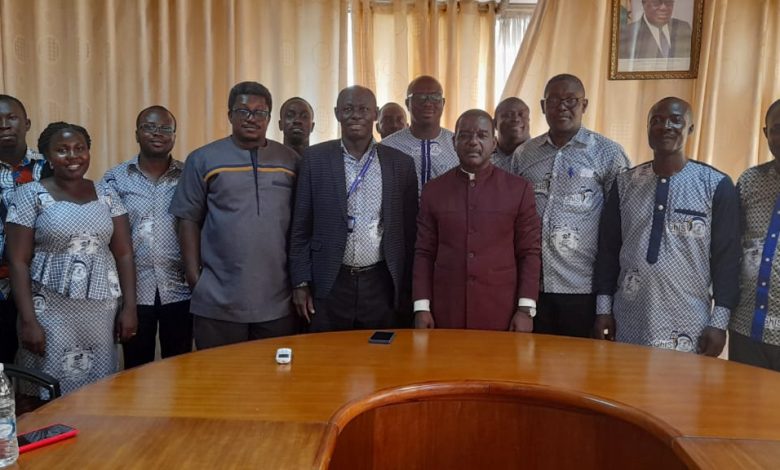 The Cape Coast Technical University is in the process of securing accreditation from the Ghana Institution of Surveyors (GHIS) to become a professional training institution for Surveyors.
The development is as a result of a request by the Chair of the Quantity Surveying Division, Surv. Kofi Obeng – Ayirebi to the CCTU "to collaborate with the University and recognise it as a professional training institution".
"This will give opportunity to professional trainees in both Central and Western regions to be trained by the Cape Coast Technical University and subsequently prepare for the professional examination.
The disclosure was made when the executives of the Quantity Surveying Division of GHIS led by the Chairman, visited the Vice Chancellor of CCTU, as part of the inauguration of the Central Regional chapter of the Division.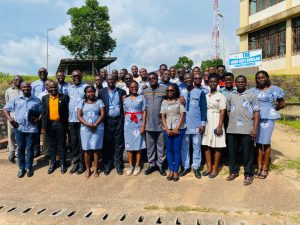 The Vice Chancellor, Ing. Prof Joshua Owusu-Sekyere expressed gratitude to the Division for the intended collaboration and pledged to support its implementation.
Meanwhile, the Central Regional branch of the Quantity Surveying Division of GHIS has been inaugurated with a call on members "to develop, provide and maintain excellent professional leadership in surveying disciplines".
Also, they are to offer valuable services, advance members welfare and positively influence the society in land management and development.
Source: Gnewsprime.com