General news
Politics
"I have no hand in the alleged attack on Professor Browne Klutse"- Ofosu Kwakye
Story: GEORGINA APPIAH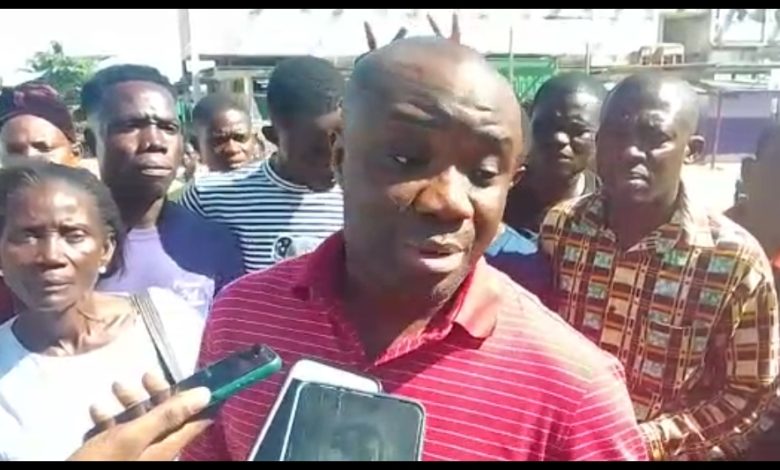 An aspiring parliamentary candidate for the Abura Asebu Kwamankese (AAK) constituency on the ticket of the NDC, Felix Ofosu Kwakye has emphasized that he did not instigate the alleged attack on his  contender, Professor Nana Ama Browne Klutse.
Three suspects, Justice Peter Tuwohofo, 45year-old driver, Kwesi Kaya, 47year-old Fisherman and Samuel Rockson, 37year-old trader were arrested, detained and taken to the Cape Coast District court 'B' for their alleged attack on Professor Browne Klutse and her campaign team, destroying one of her cars in the process.
Mr Ofosu Kwakye, who was speaking to the media, after visiting the court to help bail the accused believed to be his supporters, indicated that he's against vandalism and as such would not incite his supporters to perpetrate violence.
"I'm here to see to it that the men who have been arrested are released. The rest will be dealt with later. I want to tell everyone that I did not incite the vandalism. Everyone knows my stand on such matters and I'll not instigate violence in the NDC", Felix Ofosu Kwakye stressed.
Thugs allegedly attack Aspiring NDC Parliamentary Candidate for AAK, Nana Ama Browne Klutse
Professor Nana Ama Browne Klutse in an interview with the media,  acknowledged that the incident was part of campaign hazards and hoped the party would resolve the issue.
She stated that the suspects admitted committing the crime before the police and however hoped the law would take its course.
"The suspects are Felix's supporters and they admitted perpetrating the act. The police assured me to work within the confines of the law and I endorsed that because the land is governed by law. It is a party issue so we'll discuss it at the party level too", Professor Browne Klutse underscored.
Meanwhile, the accused have been granted GHC 20,000 bail with two sureties by the Cape Coast District court 'B'.
They are to reappear on 19th May, 2023.
Source: Gnewsprime.com