Education
General news
CCTU VC Post is not limited to CCTU Professors only-Council
Story: Hajia Asana Gordon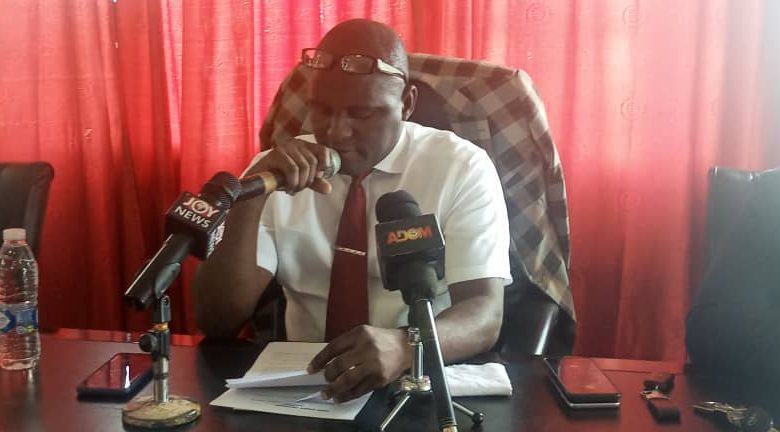 A Former Council Member of the Cape Coast Technical University (CCTU), Mr. Uriah Stonewell Tetteh has disclosed that "the appointment of the Vice Chancellor position at the CCTU is not limited to only professors in the Institution".
He revealed that "the advert for the appointment of Vice-Chancellor was prepared by the Registrar, who is Secretary to the council and sent to Council Members for scrutiny and approval before publication in the Daily Graphic".
"It is unthinkable for anyone to conjecture that the Council Chairman had falsified the requirement of the Vice-Chancellor's  Search Committee", Mr. Stonewell Tetteh lambasted.
According to him, "in reference to the Scheme of Service for Technical Universities, the position of a Vice-Chancellor should be qualification and experience as well as Professorial status in a University or of a comparable grade in a similar institution, organization or industry".
Mr. Stonewell Tetteh made this disclosure at a press conference to reply some 'so called' concerned members of the Cape Coast Technical University(CCTU) alumni, who held a press conference on April 12, 2023 to resist plan of management of CCTU to appoint a Professor from UCC as the next VC of CCTU.
CCTU alumni resist plan to appoint Professor from UCC as next VC
He disclosed that "the consideration of the Former Vice-Chancellor of the University of Cape Coast, Prof D. D Kuupole as Chairman of the Ad-hoc Committee of Council was the decision of the CCTU Council due to his(Prof Kuupole) extensive knowledge in University Governance", hence the decision of Council to tap his rich experience and expertise.
Mr. Stonewell Tetteh noted that "Prof Kuupole has so far executed his job with other experts both from Council and Academic Board to the satisfaction of Council".
Source: Gnewsprime.com