General news
Support University Graduates with Start-up capital – Tourism Director to Gov't
Story: Hajia Asana Gordon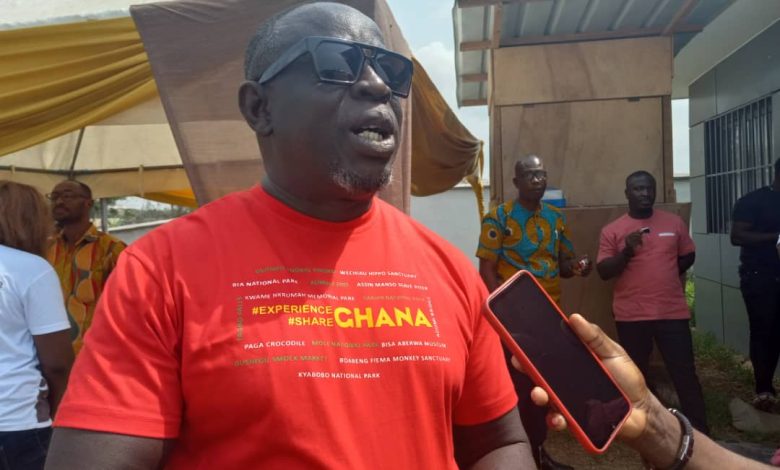 The Central Regional Director of the Ghana Tourism Authority, Mr. Kwame Gyasi has appealed to the government and Stakeholders to support University graduates to create jobs.
"We need to encourage start-up businesses especially among our youth because we have alot of people staying at home after graduation, so this is the time I believe we should encourage and help them to add value by processing our own products especially cocoa products without relying on big factories" Mr. Gyasi observed.
Mr. Gyasi stated this when the Ghana Tourism Authority in the Central Region organized the 2023 National Chocolate Day with the theme "Eat Chocolat, Stay Healthy, Grow Ghana and Eat Chocolate Enjoy Healthy Lifestyle".
The celebration, which was held at the STC Bus Therminal at Pedu, a suburb of Cape Coast attracted travelers, who joined the celebration of the Chocolate Day.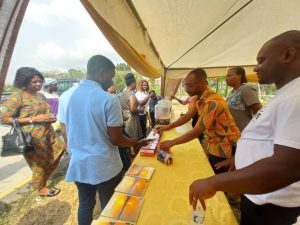 The Authority served every traveler cocoa drink and Chocolate to mark the Day with a call on the public to embrace cocoa products to help grow the Ghanaian economy.
Mr. Gyasi assured the travelers that "the more we use cocoa products, the more we are adding value to cocoa and helping to grow our economy as well".
Source: Gnewsprime.com