General news
Politics
If Elections were held today, NDC would win – John Mahama
Story: Hajia Asana Gordon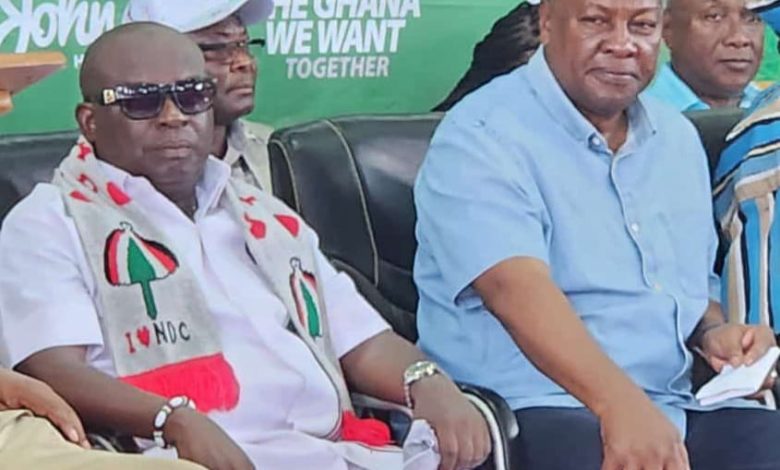 "We want a free and fair elections come 2024 because I know that if elections were free and fair today, NDC would win that elections", Ex-president, John Dramani Mahama has stated.
According to him, "NDC is ready to work with all the stakeholders involved in the elections including the electoral commission.
Ex-president Dramani Mahama claimed that "God has opened doors for NDC in the 2024 general elections", hence, the party would surely win.
"We are all going to involve ourselves in the collation of the results and not to leave the collation centres for executives alone, come 7th December, 2024 elections. We are not going g to sleep but we are going to sit at the collation centre until they finish with the collation of both parliamentary and presidential results", he stated.
Ex-president Dramani Mahama made this known when he met NDC delegates at Awutu Senya East Constituency as part of his campaign tour to seek for votes from delegates.
He said "most of the time we only wait for parliamentary Collation and leave the presidential Collation for the NPP to rig".
The aspiring flagbearer of the NDC, charged the NDC members to obtain their Ghana cards to enable them vote in 2024, "since there is hope for the NDC in the next polls".
Ex-president Dramani Mahama said "NDC is the only party to rescue Ghanaians from hardship".
He continued to charge his party members to be well vigilant during the 2024 general elections to avoid rigging.
Source: Gnewsprime.com