General news
Politics
Assin North By-election: Gyakye Quayson woos constituents to vote for him
Story: GEORGINA APPIAH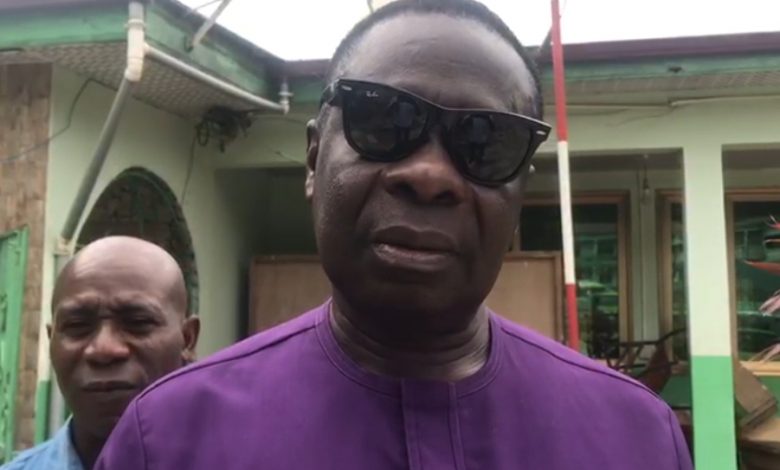 "The will of the people of Assin North must triumph. Democracy must be restored. I urge you all to come out in your
numbers to vote for me so I return to Parliament and continue the work I began on your behalf".
The effaced Member of Parliament for the Assin North constituency, James Gyakye Quayson told his constituents in a press release on Thursday,  1st June, 2023, as he officially declared his intention to contest the by-election in the Assin North constituency.
Gyakye Quayson's name was removed as a sitting Member of Parliament, following a Supreme court's ruling on 17th May, 2023 that declared the MP's nomination, election and swearing-in as unconstitutional.
In the court's view, " Mr Quayson had not renounced his Canadian citizenship status as of the time he filed his nomination forms in October 2020 to contest for the Assin North seat".
But Mr Quayson in his press statement maintained that "I renounced my Canadian citizenship in December, 2019 and returned to Ghana to serve you, my people of Assin North. When I declared on my Nomination Forms in October, 2020 that l owed no allegiance to any country other than Ghana, that was, indeed, the truth".
According to him, "to date, no one has provided any evidence that I owed allegiance to Canada at the time I filed my nominations and when I was elected and sworn in as your Member of Parliament".
He said he was waiting to read the full judgment of the Supreme Court, "whenever it is made available, but there is no doubt
that the decision, as announced on 17th May, 2023, flies in the face of many previously decided cases".
James Gyakye Quayson emphasized that "the most important thing to me right now is to contest and win the by-election which is the result of what the Supreme Court announced on 17th May, 2023".
"I am determined to continue serving the good people of the Assin North with all my heart, soul, body and all the
resources I can muster for the benefit of my constituents. I have been deeply touched by the amazing support and
encouragement from you in the constituency after the Supreme Court decision on 17th May, 2023. I was particularly moved by your show of love and support through the vigil organized by the youth at Assin Bereku on Sunday 28th May, 2023. The massive attendance showed the depth of the support and encouragement I am
receiving. I was really touched".
Read full statement below….
Gnewsprime.com